Navigations
Time: Feb. 23, 2023, 12:30 p.m. - 1:30 p.m.
Location: 114 Bird Library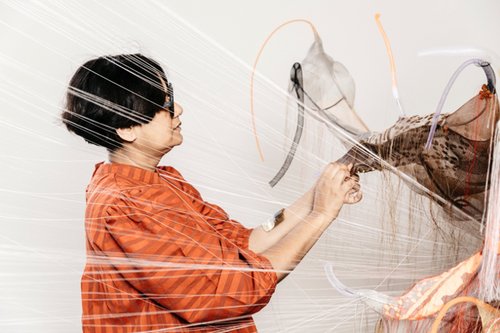 Rina Banerjee (Watson Professor)
Nicolette Dobrowolski (Special Collections Research Center)
Sascha Scott (Art & Music Histories)
Dobrowolski and Scott moderate 'box lunch' conversation with Banerjee on navigating the world of art as a woman of color and creating an artist's archive. (Photo credit: Lily LeGrange)
Space is limited; please submit a Request to Participate.
Learn more about the full series of events--and co-sponsors--for 2023 Jeannette K. Watson Distinguished Visiting Professor in the Humanities, Rina Banerjee.