Research Support
The Humanities Center connects faculty and graduate students to career-enriching fellowship opportunities, workshops, info sessions and other supports offered in-house, throughout campus, and beyond. Explore this list of resources to inspire and assist your research.
Research Development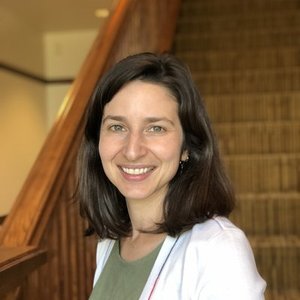 Jointly appointed to the Office of Research and the College of Arts and Sciences, Dr. Workman supports humanities faculty from across the University to identify funding, assist with writing grants and proposals, and help coordinate nominations for honorary awards.
On-Campus Support
The Syracuse University Humanities Center offers four Faculty Fellowships each year (3 for A&S faculty; 1 for Maxwell faculty) encouraging humanities research
Lender Center Fellowships support a two-year research agenda to critically and creatively explore contemporary social issues, develop innovative approaches to these problems, and implement useful and sustainable initiatives
SU Libraries Special Collections Resource Center Faculty Fellowships support innovative curriculum development and ideas for transforming the role of special collections in university instruction
Syracuse University Art Museum and Renée Crown University Honors Program offers a Faculty Fellows Program; check their Opportunities page each spring for updates
Engaged Humanities Initiative supports collaborative research through a summer fellowship program that pairs faculty, graduate, and undergraduate researchers with humanities partners in community museums, cultural centers, historical societies, research centers, etc.
Syracuse University Humanities Center funding opportunities:

Apply for funds to host renowned humanities scholars in residence via our Jeannette K. Watson Distinguished Visiting Professorship in the Humanities and the Corridor's Distinguished Visiting Collaborator opportunity
Apply for funds to support public-facing humanities lectures, performances and workshops via Syracuse Symposium: calls for proposals typically launch in November, with an early March deadline
Modest support is available for humanities programming, workshops, book talks, and more via our rolling co-sponsorship funds: apply on our Forms page
Central New York Humanities Corridor, an 11-institution regional research consortium housed at the Syracuse University Humanities Center, reviews funding proposals twice annually (fall and spring) for faculty-driven collaborative activities

CUSE Grant Program (faculty only) at the Office of Research offers seed funding for faculty to build interdisciplinary teams, preliminary data, and/or to seek extramural funding to advance a research project
The College of Arts and Sciences' Humanities Council solicits proposals for annual Ray Smith Symposium funding (open to Arts and Sciences and Maxwell faculty only)
Graduate Student Support
Humanities Graduate Student Fellowships, Mentoring, and Career Diversity
National Center for Faculty Development and Diversity provides individuals from Syracuse University (as a member institution) with a free personal account to access its full range of services and resource library
Imagine PhD is a free career exploration and planning tool for Ph.D. students and postdoctoral scholars in the humanities and social sciences
Beyond the Professoriate helps grad students and Ph.D.s translate their education into meaningful careers in academia or beyond, offering 1:1 coaching, support for grant and fellowship applications, and consultations for writing resumes and academic job market documents
External Support
External Humanities Funding, Collaboration, and Advocacy
Public Humanities
Coalition of Museums and Arts Centers (CMAC), the administrative home for several campus galleries included below, celebrates and explores the visual and electronic arts through exhibitions, publications, public presentations, education, and scholarship
Community Folk Art Center develops and promotes creative artists of the African Diaspora
La Casita Cultural Center advances civic engagement through education, research, cultural heritage preservation, media, and the arts
Light Work/Community Darkrooms supports emerging and under-represented artists through residencies, publications, exhibitions, a community-access digital lab facility, and other projects
Mary Ann Shaw Center for Public and Community Service provides institutional leadership for experiential learning through community engagement
Photography and Literacy (PAL) Project connects SU students with Syracuse City Schools students to develop photography, video, audio recording and writing projects
Point of Contact Gallery celebrates diversity and the exchange of ideas through the verbal and visual arts
Skä·noñh-Great Law of Peace Center shares histories of the native peoples of central New York, told through the lens of the Onondaga Nation, the spiritual and political center of the Haudenosaunee Confederacy
Special Collections Research Center collects and preserves rare books, manuscripts, and other primary source materials for learning and research
Syracuse University Art Museum is a teaching space that acquires and preserves important works to serve as a museum-laboratory for exploration, experimentation, and discussion
Syracuse University Office of Community Engagement provides students, faculty and staff with authentic engagement opportunities that allow them to interact with the world around them
Urban Video Project curates outdoor public presentations of film, video, and moving image arts, in partnership with the Everson Museum of Art and Onondaga County