Research Support
The Humanities Center connects faculty and graduate students to career-enriching fellowship opportunities, workshops, info sessions and other supports offered in-house, throughout campus, and beyond.
The College of Arts and Sciences--which serves as home to the Humanities Center--showcases the depth and range of humanities scholarship, research, and creative work produced by our students, staff, and faculty.
Explore this list of resources to inspire and assist your research.
Research Development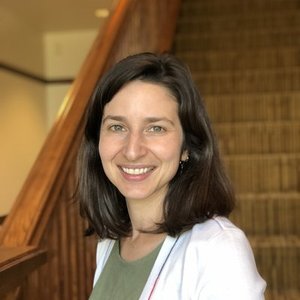 Jointly appointed to the Office of Research and the College of Arts and Sciences, Dr. Workman supports humanities faculty from across the University to identify funding, assist with writing grants and proposals, and help coordinate nominations for honorary awards.
Engaged Humanities Network
The Engaged Humanities Network (EHN) is committed to the pursuit of more inclusive, interconnected, and just communities and institutions. Toward these ends, the network seeds, supports, and fosters exchanges across publicly engaged research, teaching, and creative projects.
Learn more about ENH's Environmental Storytelling Central New York collaboration with SUNY-ESF's Writing, Rhetoric, and Communications Program.
On-Campus Support
Graduate Student Support
Humanities Graduate Student Fellowships, Mentoring, and Career Diversity
The Syracuse University Humanities Center offers two Dissertation Fellowships annually for students completing PhDs in ENG, REL, PHIL, and CCR
The Humanities Center and CNY Humanities Corridor partner with Humanities New York to offer Public Humanities mini-grants (formerly HNY Public Humanities Graduate Fellowships)
The College of Arts & Sciences houses the Engaged Humanities Network (EHN) whose initiatives include a summer fellowship program that pairs faculty, graduate, and undergraduate researchers with humanities partners in community museums, cultural centers, historical societies, research centers, etc.
The Syracuse University Art Museum offers graduate student internships
Syracuse University Humanities Graduate Mentoring Program facilitates connections between current humanities graduate students, SU graduate alumni, and humanities Ph.D.-holders working in the Syracuse area to highlight varied career paths that can be pursued with a humanities Ph.D.
Office of Graduate Professional and Career Development supports students at every stage of their graduate and postdoctoral programs at Syracuse University
Center for Fellowship and Scholarship Advising collects information about nationally competitive fellowship and scholarship opportunities; helps students identify scholarship opportunities appropriate to their interests and backgrounds; and assists them through all stages of the application process
Writing Center/Graduate Editing Center consults graduate students in any stage of the writing process, with free editing and proofreading available
External Support
External Humanities Funding, Collaboration, and Advocacy
Public Humanities
Coalition of Museums and Arts Centers (CMAC), the administrative home for several campus galleries included below, celebrates and explores the visual and electronic arts through exhibitions, publications, public presentations, education, and scholarship
Community Folk Art Center develops and promotes creative artists of the African Diaspora
La Casita Cultural Center advances civic engagement through education, research, cultural heritage preservation, media, and the arts
Light Work/Community Darkrooms supports emerging and under-represented artists through residencies, publications, exhibitions, a community-access digital lab facility, and other projects
Mary Ann Shaw Center for Public and Community Service provides institutional leadership for experiential learning through community engagement
Photography and Literacy (PAL) Project connects SU students with Syracuse City Schools students to develop photography, video, audio recording and writing projects
Point of Contact Gallery celebrates diversity and the exchange of ideas through the verbal and visual arts
Skä·noñh-Great Law of Peace Center shares histories of the native peoples of central New York, told through the lens of the Onondaga Nation, the spiritual and political center of the Haudenosaunee Confederacy
Special Collections Research Center collects and preserves rare books, manuscripts, and other primary source materials for learning and research
Syracuse University Art Museum is a teaching space that acquires and preserves important works to serve as a museum-laboratory for exploration, experimentation, and discussion
Syracuse University Office of Community Engagement provides students, faculty and staff with authentic engagement opportunities that allow them to interact with the world around them
Urban Video Project curates outdoor public presentations of film, video, and moving image arts, in partnership with the Everson Museum of Art and Onondaga County