Humanities Center Faculty Fellows
Each Spring, we support outstanding faculty research with up to four (4) highly competitive Faculty Fellowships (three from the College of Arts and Sciences — one for research that directly relates to the Symposium theme — and one from the Maxwell School of Citizenship and Public Affairs). Visit our Fellowships page for details on how to apply.
Meet the current faculty fellows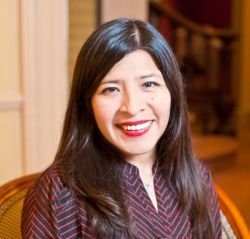 Mariaelena Huambachano, Assistant Professor Women's and Gender Studies; Native American and Indigenous Studies. Humanities Center Faculty Fellow
Project: Recovering our Ancestral Foodways: Indigenous Traditions as a Recipe for Living Well
Huambachano explores how the Quechua of Peru and Māori of Aotearoa New Zealand describe, define, and enact well-being through the lens of foodways and how they operationalize their understanding within the broader goals of promoting physical and spiritual health and community wellness. Indigenous peoples' traditional ecological knowledge (TEK) and philosophies must be understood and recognized in relation to Indigenous efforts for safeguarding sustainable food systems because they hold the solutions to global food security. Taking a critical stance towards environmental injustices and inequalities in food security and nutrition, this study engages with the politics of food, settler colonialism, and food sovereignty undergoing rapid social-political changes. The project contributes to growing scholarship in the Indigenous Studies, Food Studies, and Environmental Studies fields, critically examining the role of Indigenous knowledge in providing tools to respond to food insecurity, structural racism, and climate change.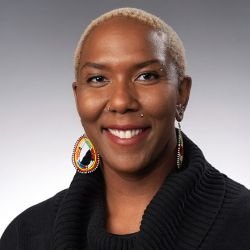 Jenn Jackson, Assistant Professor, Political Science. Humanities Center Faculty Fellow - Maxwell
Project: Making a Revolution: The Radical Possibility of Black Space Making in the Digital Age
For decades, much debate has existed about the relative political importance and efficacy of social media platforms like Twitter and Facebook in mobilizing politically disenfranchised and socially excluded groups like young, Black, queer, and immigrant Americans. In this age of misinformation, the lack of confidence in the voracity of online news sourced from increasingly unknown sources has only undermined social media's potential benefits to society. However, young Black Americans continue to navigate social media in innovative ways which create and sustain new political spaces rife with transformative possibilities to fundamentally alter the political landscape of American Politics. Jackson's project demonstrates how many see social media as a central component not only in their social world-building but for the building of politically revolutionary ideas and attitudes which extend into brick and mortar style political organizing and collective action.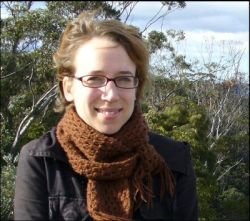 Hille Paakkunainen, Associate Professor and Graduate Director, Philosophy. Humanities Center Faculty Fellow
Project: Natural Reasons Through Virtue
Paakkunainen's book project defends a new theory of how there can be truths about what we ought to do, or have good reason to do. The work challenges both thoroughly relativistic views on which what we ought to do is simply a function of our culture or personal opinion, no matter how cruel these may be; as well as philosophically dominant non-relativistic views, which usually neglect to seriously consider how cultural and personal context affect one's obligations. Her theory is "naturalistic" in the sense that it explains how our obligations are not some occult addition to the furniture of the world, nor the product of a supernatural deity's commands, but rather emerge from complex facts about certain familiar kinds of psychological dispositions—virtuous ones—that people can have.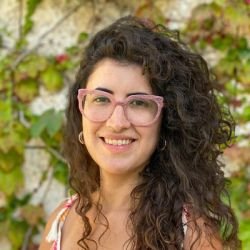 Cristina Pardo Porto, Assistant Professor, Languages, Literatures, and Linguistics. Humanities Center "Symposium" Faculty Fellow
Project: Seeing through the Tropics. Photographic Interventions of Caribbean Natural Environments
This research addresses visual issues related to race, climate, power, and representation in the insular hispanophone Caribbean, understood as Puerto Rico, Cuba, and the Dominican Republic. In particular, it examines how colonial visual cultures have historically affected the changing social and natural landscape of these islands. Porto's work analyzes the artworks Latitudes // Parallels (2021) by Juana Valdés (Cuba, based in Miami), Sea and Self (2021) by María Magdalena Campos Pons (Cuba, based in Miami), Bienteveo (2022) by Javier Orfón (Puerto Rico), and Woman-Landscape (On Opacity) (2020) by Joiri Minaya (Dominican Republic, based in New York City). From a diasporic point of view, this corpus demonstrates the need to center collective agency, plant knowledge, water memory, and ancient spirituality to contest the problematic representations of tropical natural environments.
Previous faculty fellows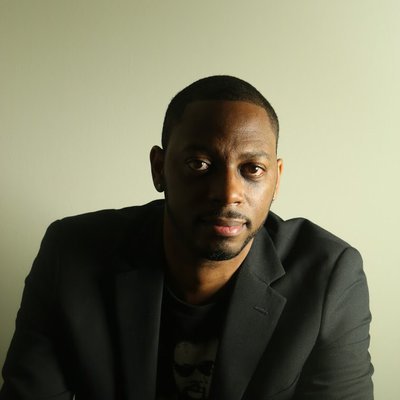 Luvell Anderson, Associate Professor, Philosophy. Humanities Center "Symposium" Faculty Fellow
Project: Discourse Under Conditions of Oppression
Taking inspiration from the late Charles Mills, Anderson investigates discursive practices as they occur under conditions of oppression. His work aims to develop an integrated approach to the philosophical investigation of language that incorporates tools from the philosophy of language, history, literature, political theory and sociology. By situating discursive practice within its social context, Anderson re-imagines what the philosophy of language might look like.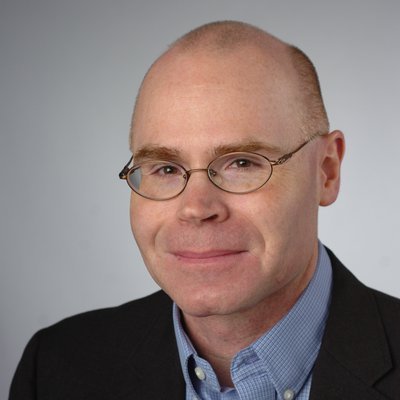 Theo Cateforis, Associate Professor, Art and Music Histories. Humanities Center Faculty Fellow
Project: "Alternative to What?" Mainstreaming the Margins in 1990s Rock
Alternative rock arose from the 1980s American underground to become one of the 1990s's best-selling musical phenomena. However, incorporating the music into the mainstream proved to be deeply problematic, as evidenced by Nirvana front man Kurt Cobain's fear of "selling out" and his resistance to the marketing of alternative as a desirable, rebellious commodity. As critic Thomas Frank memorably lamented at the time, if alternative was indistinguishable from the mainstream, then it begged the question: "Alternative to what?" Cateforis' book project examines alternative's conflicted musical and cultural terrain, and specifically how alternative musicians engaged with various strategies—ranging from feminist politics to a pervasive sense of ironic detachment—to claim a uniquely unconventional space residing between the periphery and center of popular culture. Their efforts ultimately transformed the music industry, to the point where most new rock artists today are categorized as alternative.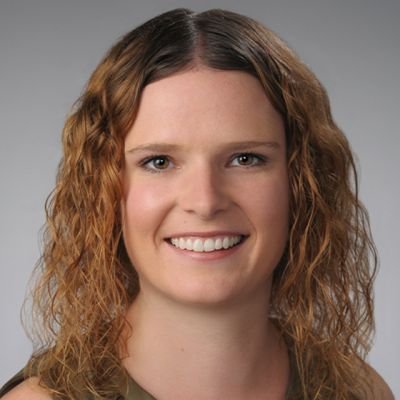 Tessa Murphy, Associate Professor, History. Humanities Center Faculty Fellow - Maxwell
Project: Slavery in the Age of Abolition
Murphy is currently working on her second book manuscript. Drawing on detailed British colonial registries of enslaved people that have previously been used primarily for demographic purposes, Slavery in the Age of Abolition focuses instead on the life histories and genealogies derived from close engagement with these archival documents. Focusing on British Crown colonies in the circum-Caribbean, such as St. Lucia, Trinidad, and Berbice, she is at work on a publicly-accessible database and associated book project designed to make the lives and experiences of enslaved people accessible and meaningful to students, researchers, and members of descendant communities. By centering the lived experiences of enslaved people during an era in which the prevailing scholarship focuses on abolition, Murphy's work connects with a variety of disciplines, including Slavery Studies, Disability Studies, and English.
Learn more: Reconstructing the Lives and Genealogies of Enslaved People: Maxwell, iSchool Faculty Partner on Searchable Database on the ''Cuse Conversations' Podcast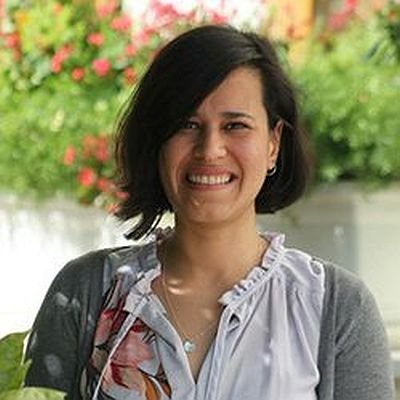 Dana Olwan, Associate Professor, Women's and Gender Studies. Humanities Center Faculty Fellow
Project: Mediated Choices: Law and the Right to Marriage and Divorce in the Arab World
Olwan's project traces changes in marriage and divorce laws within a context of legal and personal status reforms that have swept through the Middle East and North Africa, impacting the lives of Arab and Muslim women in major ways. She argues that such changes must be understood in relation to state-backed efforts to assert and extend state sovereignty over women's rights and women's bodies. Taking a critical stance towards legal reforms and celebratory accounts of rights-based gains, Olwan's work contributes to growing scholarship in the field of Feminist Middle East Studies that critically examines activism for women's rights that moors justice to the domain of the legal. The project also engages core questions about the politics of agency, freedom, and justice, issues that are central to research inquiries based in the humanities.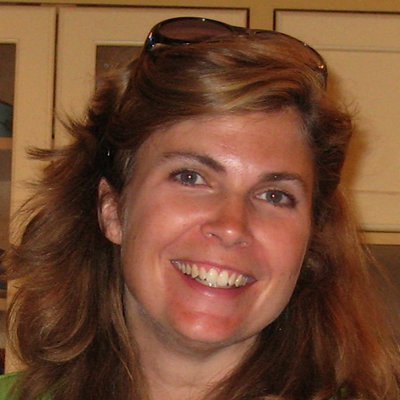 Dorri Beam, Associate Professor, English. Humanities Center "Symposium" Faculty Fellow
Project: Literary Experiment and Socialist Form in the American "Age of Fourier"
Beam's book project seeks to invigorate a historical context in which U.S. writers of the 1850s and 1860s engaged with, and even modeled in the literary systems they built, theories of collectivity and relationality that have more to do with utopian socialism than the American. In particular, this project places the Fourierist critique of the family at the center of social movements and literary experiment alike and asks to what extent we can understand radical sexual politics to animate questions of belonging, personhood, and collectivity that are central to major texts of the American Renaissance. Using Fourier's theory of serial relation, his primary tool for disrupting the "isolated family," Beam argues that the poetics of serial assemblage evident in an array of literary projects, from Whitman's Leaves of Grass to late radical Abolitionist novels, is central to their urgent address to questions of social organization.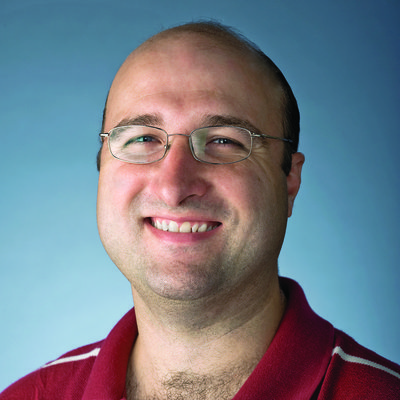 Gareth Fisher, Associate Professor, Religion. Humanities Center Faculty Fellow
Project: Temples and Teahouses: Buddhism and Secularism in Contemporary China
Fisher explores the creation of religion under secularism through an ethnographic examination of monastic leaders and laypersons involved in the construction and expansion of Buddhist temples in China. Under strict political secularism of China's ruling communist state, religions such as Buddhism are restricted to "Religious Activity Sites" to prevent spilling over into secular society. While the state's aim is to contain religion, the monastics and laypersons building the new temples aim to use them to experiment with moral orientations and forms of sociality not acceptable within mainstream society, thereby exploiting the religious-secular dichotomy as the means to create social imaginaries that are "otherwise." Building on fieldwork conducted from 2010 to 2018, this project considers how Chinese Buddhist religious sites can foster anti-materialistic critique, the questioning of gender identities and roles, and inversions of class structure.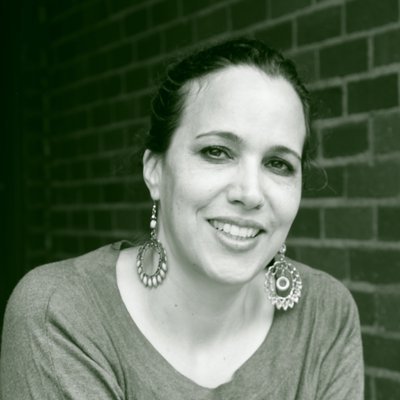 Jeanette Jouili, Associate Professor, Religion. Humanities Center Faculty Fellow
Project: Islam on Stage: Muslim Culture in the Age of Counter-Terrorism
Jouili studies an emerging Muslim popular culture scene in urban Britain in a context where Muslim youth cultures have become sites of intervention for security-oriented government policies. This work investigates how British Muslims related to this scene continuously to critically (re)negotiate—within a political climate that positions them as directly connected to "violent extremism"—a range of potentially contradictory conventions: piety and ethical norms; definitions of what it means to be a Muslim, British, and a citizen; and ideals concerning 'authentic' Muslim artistic creativity. Jouili explores the possibilities for collective self-making within and against this network of conventions taking place within the Muslim arts and culture scene, for communities that have become the target of state policies and public discourses, defined by the War on Terror language.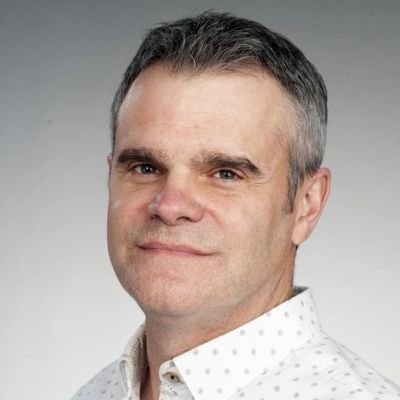 Robert Wilson, Associate Professor, Geography. Humanities Center Faculty Fellow - Maxwell
Project: Inundated and Incinerated: Retheorizing Landscape Studies for the Anthropocene
Wilson's working on a major article retheorizing landscape studies in geography and allied fields. Landscape is a central concept in geography and the focus of some of the most innovative scholarship in the discipline over the past thirty years. But most of this work treats landscape as the intentional outcome of human action and has downplayed the role of nonhuman forces. However, the climate crisis has rendered this anthropocentric view of landscape untenable. Sea level rise is inundating cities, megafires are incinerating communities, and other phenomena exacerbated by human-caused climate change are refashioning landscapes around the world. Arguments revealed by this project will retheorize landscapes studies for the Anthropocene--our new geological epoch where human actions have become dominant force reshaping the Earth--and will contribute to humanities perspectives in campus sustainability discussions.