About
Welcome
Welcome to the Syracuse University Humanities Center, a dynamic hub of scholarship and programming located in the beautiful Tolley Humanities Building in the College of Arts and Sciences.
At the Center, and across the region via the CNY Humanities Corridor, we: highlight how the humanities are vital to the public good; facilitate engagement and collaboration; and support diverse forms of humanities research.
Please explore our website to learn more about all we do to foster research, promote intellectual exchange, and emphasize the deep relevance of the humanities to wider publics. We look forward to meeting you at one of our many activities, soon!"


Vivian M. May, Ph.D.
Director, Humanities Center | Director, CNY Humanities Corridor
P.S. View or download for print our most recent Year-End report!
Initiatives
Fellowships
We support outstanding faculty and graduate student research with several annual fellowships. Visit our Fellowships page to learn more and to apply. To view brief Fellow presentations, visit our (Kaltura) video channel.
Central New York Humanities Corridor
Headquartered at the Humanities Center, and supported by an award from the Andrew W. Mellon Foundation when founded in 2006, the Corridor is a dynamic regional research consortium of 11 universities and colleges. This vibrant network fosters innovative research, teaching, and programming collaborations across institutions. Visit the Corridor's website to learn more, including how to form a Working Group and apply for funding.
Syracuse Symposium
This annual themed public events series showcases innovative, interdisciplinary work in the humanities by renowned scholars, artists, authors, and performers. Explore our Syracuse Symposium page.
Books in the Humanities Celebration
Each spring, we showcase books published by Syracuse University authors in the previous year. Complete our brief survey to submit your book information. Special thanks to our supporting partners: the Syracuse University Office of Research, Syracuse University Libraries, and the Syracuse University Bookstore.
Distinguished Visiting Professorships
We bring diverse voices and perspectives to campus via two opportunities: the Jeannette K. Watson Distinguished Visiting Professor in the Humanities and the Corridor Distinguished Visiting Collaborator. Learn more at our Distinguished Visiting Professors page.
Mini-seminars / Workshops
We present info sessions and career development workshops across the year, focused on new humanities research, research/writing support, specialized methods, and hands-on applications. Browse our Calendar to keep tabs on opportunities.
Co-Sponsorships/Partnerships
We support humanities-related collaborations across the University and with the wider community via co-sponsorships and other partnerships. To submit a proposal, visit our Forms page.
History
Founded in 2008, the Humanities Center lies at the center of campus in the historic Tolley Humanities Building, named after William P. Tolley (Chancellor from 1942 to 1969). Designed by local architect Archimedes Russell (1840-1915) to house the Von Ranke Library, which opened in 1889, library needs soon outgrew the space, despite an addition in 1903. In 1907, the collections moved to the Carnegie Library and the building was home to the university's administration for the next century.
In 2007, Chancellor Nancy Cantor moved the chancellor's office to Crouse Hinds Hall to create room in Tolley for the new Syracuse University Humanities Center. Tolley was officially dedicated to the Humanities in 2010. Humanists from across campus now enjoy our beautiful spaces for workshops, dialogues, readings, research presentations, and more.
Thanks to the generosity of Leonard T. Sainsbury ('39, G'40) and his wife Ruth, who gave $500,000 in support of the humanities to the College of Arts and Sciences, our Sainsbury Library offers a welcoming environment for contemplation and intellectual exchange.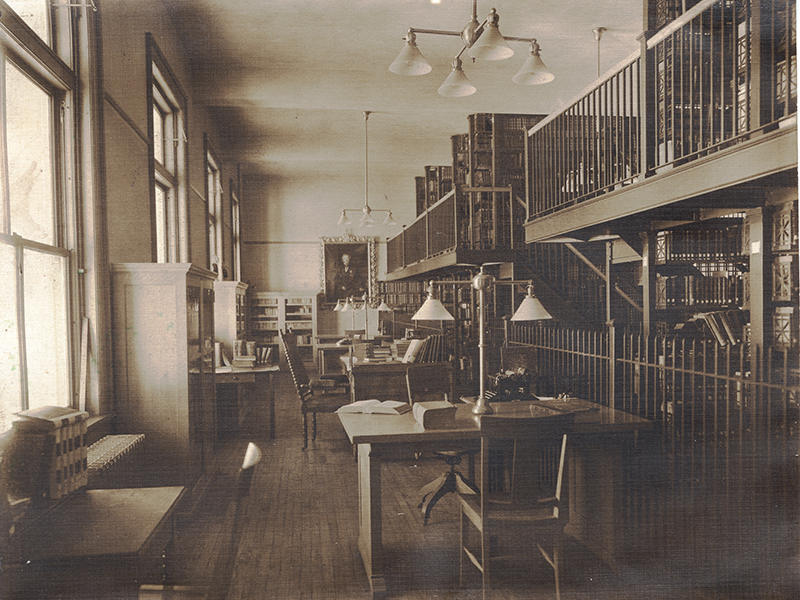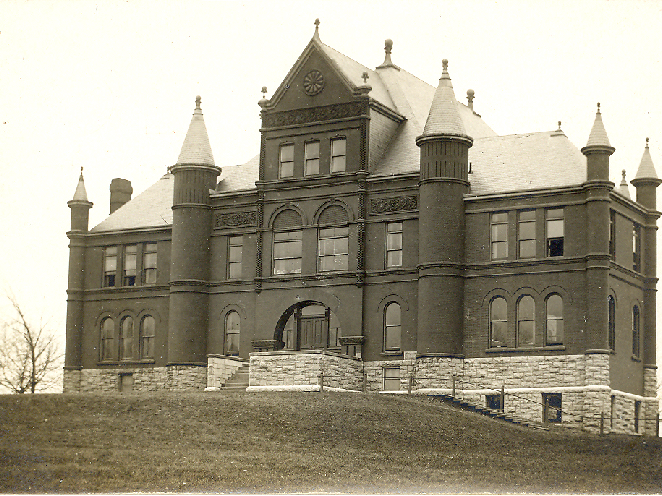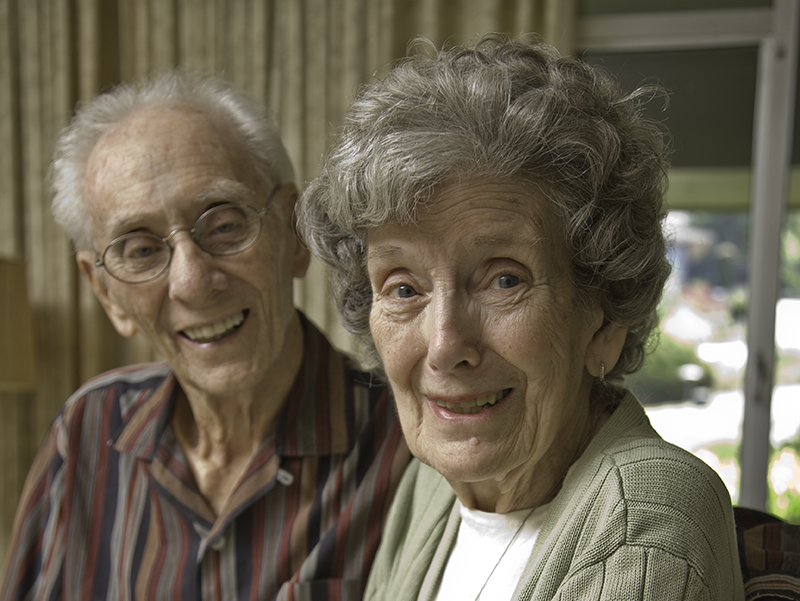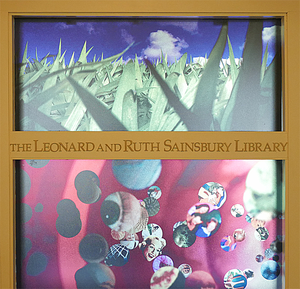 Stop by and enjoy our art-filled spaces, including pieces by Light Work artist Barry Anderson, commissioned in 2009 by the Gregg Lambert, the Center's founding director. And, thanks to the SU Museum, several contemporary prints, paintings, and collages.
Photos on this page courtesy of Syracuse University Postcard Collection and Syracuse University Photograph Collection, University Archives, Syracuse University Libraries.
Prior Directors: