Humanities Center Dissertation Fellows
Humanities Center Dissertation Fellowships are one-year awards carrying a stipend with benefits comparable to fellowships offered by the College of Arts and Sciences. In addition, Fellows are awarded funds to support their research while in residence.
For more information, see our forms page.
Meet the current dissertation fellows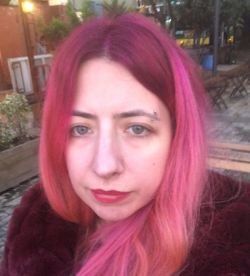 Çağla Çimendereli, Ph.D. Candidate, Philosophy. Humanities Center Dissertation Fellow
Dissertation: An Agency-Centered Approach to Linguistic Injustice
Çimendereli identifies a new aspect of linguistic injustice by adopting an existentialist approach to language speaking which shifts the focus from the goals of speaking to the act of speaking itself. As opposed to the widespread instrumentalist approach which reduces the significance of language speaking to communication, this existentialist approach allows us to closely analyze linguistic agency in full and to diagnose the non-communicative ways agents might be oppressed through linguistic norms and practices. For example, the expectation to speak a nonnative language may hinder understanding of one's self and prevent authentic relating to others. This research explains how linguistic norms and practices help determine what language or vernacular is spoken; and argues that many nonnative speakers are harmed and oppressed at global, interlinguistic, and intralinguistic scales in ways that have been ignored.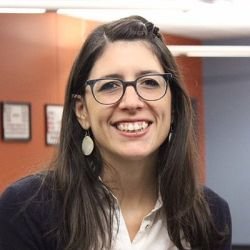 Florencia Lauria, Ph.D. Candidate, English. Humanities Center Dissertation Fellow
400 Hall of Languages
315.443.2173
Dissertation: Turbulent Landscapes: Reading the Borders of Contemporary Latinx and Indigenous Literatures
Lauria's project puts Indigenous and Latinx Studies in dialogue by examining border narratives in contemporary novels and films. This work considers the political tension between Latinx migration and Indigenous sovereignty, claiming that their uneasy relation demands sustained critical and political attention. Rejecting the fusion implied by Gloria Anzaldúa's borderlands, Lauria's research engages concepts such as disjointedness, refusal, turbulence, and horror as a means of coming to terms with the incommensurabilities among different experiences of borders. In doing this, she challenges the liberal humanistic impulse towards resolution, looking instead for a way to remain attentive to entanglements that are non-resolvable under conditions of ongoing structural oppressions and exclusions in the context of so-called "American" borderscapes. The project is ultimately interested in forging solidarities rooted in difference between Indigenous peoples and migrants and working towards transforming violent relations underwritten by settler colonialism and capitalism.
Prior dissertation fellows
Alexandra O'Connell, Ph.D. Student, English. Humanities Center Dissertation Fellow
400 Hall of Languages
315.443.2173
Dissertation: Pained Subjects: Self-harm, Shameful Sex, and Communal Relation in the US
O'Connell argues that discourses surrounding self-harm have played a central role in shaping the intersections between citizenship, sexuality, and mental health in the postwar United States. Within both dominant national narratives framing the AIDS epidemic and abortion debates, and within queer communal rhetoric about BDSM and transness, the idea that certain subjects were inflicting harm on themselves has incited intense anxiety, moralizing, and rationalization for exclusion and devaluation. O'Connell's project analyzes how both national hegemonic and queer politics have demarcated certain sexual practices, bodies, and relations as shameful and harmful to oneself, which then serves as an unstable ground for reiterating and contesting hierarchies of value. Attending to these processes and their personal and communal narrations provides an opportunity for ethically dwelling with and reorienting understandings of sexual violence and communal relation.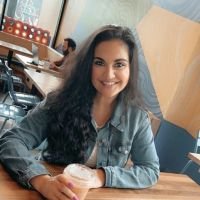 Natalie El-Eid, Ph.D. Student, English. Humanities Center Dissertation Fellow
400 Hall of Languages
315.443.2173
Dissertation: Transnational Druze and Reincarnation: Remembering, Recording, and Reconnecting
El-Eid's dissertation draws attention to the heavily understudied and undertheorized Druze community, especially the political, social, and theoretical implications of their belief in reincarnation, which she outlines in a tripartite argument. Examining narratives of Druze "telling" across media forms and oral interviews, she expands and reconfigures the concepts of transnationalism, in-betweenness, witnessing, testimony, and post-memory as currently theorized within and across Transnational, Trauma, and Memory studies. El-Eid also contends that an examination of transnational Druze communities helps scholars of Critical Race and Ethnic studies rethink and resist hegemonic understandings of transnational Arab and Asian identities across nation, gender, sexuality, and religion. This work points to alternate ways of knowing and understanding the transnational Druze in connection to minoritized knowledges of other racial and ethnic groups who believe in reincarnation.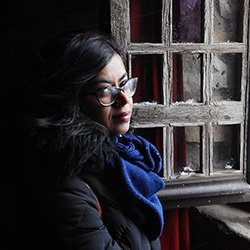 Deyasini Dasgupta, Ph.D. Student, English. Humanities Center Dissertation Fellow
436 Hall of Languages
315.443.2173
Dissertation: (Re)-Negotiating Monstrous Bodies: Reading Embodiment through Race, Affect, and Disability in Early Modern England
Looking at presentations of "monstrous" bodies such as cripples, witches, hermaphrodites, and Moors in the works of the early modern period, Dasgupta locates an ecology of emotions between audience/reader and performer/character. Her work demonstrates how complicity is key to the racializing and disabling capacities of these texts. Through readings of Shakespeare, Spenser, and others from within these intersectional frameworks, Dasgupta argues that monstrosity allows for an "ethical staring" that prompts us to really think about what it means to inhabit the "habitual" body.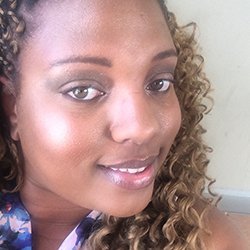 Stephanie Jones, Ph.D. Student, Writing Studies, Rhetoric, and Composition. Humanities Center Dissertation Fellow
003 HB Crouse Hall
315.443.1793
Dissertation: Afrofuturist Feminism as Theory & Praxis: A Rhetorical History of the Black Radical Imagination
Jones examines artists' creative use of tools such as world-making, rhetorical root working, and activism to enact an Afrofuturism that recognizes and disrupts normalized genres of futurity in ways that are anti-racist. She explores Afrofuturist feminist storytelling practices as central to the recovery of African American history, demonstrating how the collective sharing of stories is fundamental to building community and how Black feminist intersectional practices can influence public discourse about race and technology in ways that positively impact our ability to learn in community with one another.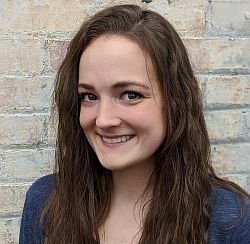 Carolyn Garland Ph.D. Candidate, Philosophy. Humanities Center Dissertation Fellow
cegarlan@syr.edu
541Hall of Languages
Dissertation: The Metaphysics of Grief
This project provides a literal understanding of the common expression of grief that in losing a loved one, the bereaved loses part of herself. Call these, 'grief utterances.' They are commonplace, and their accompanying phenomenology suggests they are true. Yet, few have considered the extent to which a philosopher's toolbox, well-equipped with notions like parthood and persons, can help establish an account of what makes them so. Garland uses these neglected resources to establish two potential answers to this question. We may either accept a view on which two individual persons can form a plural person to which is identical; or accept a view on which the practical identity of an individual can be bound to and constituted by a plurality of other persons. Regardless, to account for the grief utterances, we must accept that persons are not simple, isolated agents.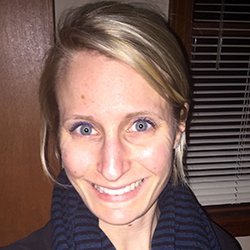 Alex Hanson Ph.D. Candidate, Composition and Cultural Rhetoric. Humanities Center Dissertation Fellow
amhanson@syr.edu
008HB Crouse Hall
315.443.1857
Dissertation: Not Appropriate for Children: A Look at Composition Practices and Rhetorical Strategies of Single Moms in Academia
Hanson explores how single mothers in higher education across geographic locations, academic ranks, disciplines, and identities build support systems and draw on rhetorical strategies derived from their embodied knowledge to survive and navigate in academia. Single mother experiences are underrepresented in scholarship about parenting in higher education (Téllez 2013; Nora et. al. 2017; Vieira 2018). This absence is evidenced in policies, systems, and structures that prioritize the needs of heteronormative family units. The lived experiences and material realities of single mothers reveal how their lives outside academia shape and are shaped by their lives within it, including scholarly activity, interactions with colleagues, and relationships with their children. This dissertation argues that higher education needs to make shifts to better support single mothers, thereby benefitting others who are marginalized due to race, class, gender, and ability.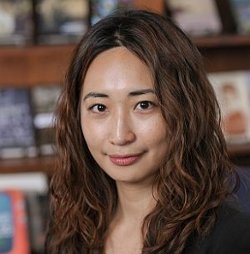 Haejoo Kim Ph.D. Candidate, English. Humanities Center Dissertation Fellow
M.A. in English, Seoul National University; B.A. in English, Seoul National University
Dissertation Title: Organic Victorians: Alternative Health Practices and Medical Liberty in Nineteenth-Century Britain
Kim's project explores the centrality of alternative health practices to the shaping of liberal moral agency in nineteenth-century Britain. By examining a variety of novels, memoirs, pamphlets, cartoons, and periodicals, Kim argues that alternative medicines, not despite but because of their political marginality, contributed to consolidating the mainstream virtue of individual autonomy by generating constructive tension with state-sanctioned orthodox medicine. As a health humanities project that interweaves literary studies, medical history, and disability studies, this project critiques how agency has been imagined as grounded on the "whole," "pure" and "natural" individual body in the Anglo-American liberal tradition.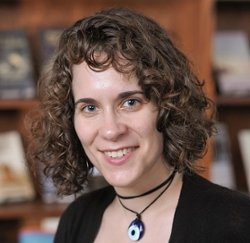 Ashley O'Mara Ph.D. Candidate, English. Humanities Center Dissertation Fellow
M.A. in English, Syracuse University; B.A. in English, LeMoyne College
Dissertation Title: Man delights not me; no, nor Woman neither: Celibacy and Asexuality After the English Reformation
The English Reformation's hostility toward celibacy set the stage for heterosexual marriage culture as we now know it. For that reason, sympathetic representations of celibacy could enact resistance to heteronormativity. The language these portrayals use to describe celibate experiences and attractions resonate with contemporary queer asexuality. Recovering those performances can help us better understand not only asexuality but also sexuality more broadly today.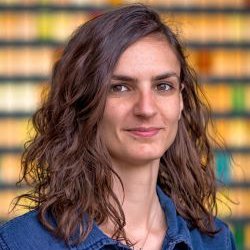 Lorenza D'Angelo PhD Candidate, Philosophy. Humanities Center Dissertation Fellow
M.A. French and German Philosophy, University of Toulouse II Le Mirail (France); B.A. in Philosophy, University of Rome La Sapienza (Italy)
Dissertation Title: The Value of Experience: Non-Sensory Phenomenology and Well-Being

A person's experiences may be good or bad for her, but why? Value theorists often presume that, if experience is intrinsically valuable, our answer can only appeal to the state of a person's sensory system. This follows from a widespread assumption in the philosophy of mind, according to which all conscious experience is sensory. This assumption, however, has been challenged in recent years and should not be taken for granted. D'Angelo shows how its rejection engenders a richer, more plausible account of the value of experience for well-being. In particular, she argues that attending to the non-sensory constituents of experience leads to a better understanding of the most cognitively sophisticated varieties of human happiness and suffering. D'Angelo's dissertation advisor is Ben Bradley.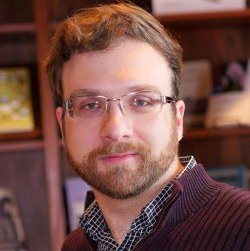 Adam Kozaczka PhD Candidate, English. Humanities Center Dissertation Fellow
M.A. English, Syracuse University; B.A. Comparative Literature, Fordham University

Dissertation Title: Romantic Legalism: Masculinity, Violence, and Character in Novel and Courtroom

"Romantic Legalism" studies the overlap between literary and historical texts on one hand and legal procedures on the other to consider how different disciplinary definitions of 'character,' 'character type,' and 'character evidence' converged in the late eighteenth and early nineteenth century.  Kozaczka's project also considers how Walter Scott, Jane Austen, Frances Burney, William Godwin, and their contemporaries, wrote novels offering a better history than the law when it came to interpreting character. Kozaczka considers what influence such literary works may have had on jurisprudence and on the behaviors of judges and jurors.  Kozaczka's dissertation advisor is Mike Goode.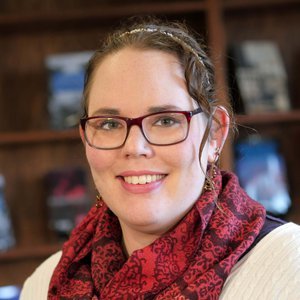 Maria Carson PhD candidate, Religion.
Dissertation Title: A Tzaddik Sighs: Abraham Joshua Heschel, Affect, and Nostalgia
Project Abstract: Carson's dissertation explores the prolific writings of Abraham Joshua Heschel, an important Jewish thinker and rabbi from the 1950s-1960s. His longest and most well-known works, Man Is Not Alone, God In Search of Man, and The Sabbath all deal with the transcendent at what, at first glance, appears to be the expense of the immanent. Heschel rarely talks explicitly about bodies or the gender of these bodies. He does, however, talk quite expansively about affect. A robust understanding of Heschel's thinking on bodies and affect helps us to place together his own life story as a refugee from the Holocaust and his political/activist work alongside his theological work. Looking at his political and theological works together with an eye towards bodies and affect, this methodological approach can generate new ways of thinking about transcendence, immanence, and the Jewish post-Holocaust experience in America. Furthermore, this methodological approach can identify three pervasive moods or structures of feelings in his work: (1) how Heschel uses nostalgia when talking about the loss of Eastern European Jewry, (2) his ambivalence towards 1950s-1960s America and (3) how his political/political-activist work is framed through an articulation and/or desire to make the world a place more befitting of God's creation.

Maria Carson is a Ph.D. Candidate in Religion at Syracuse University (M.A., Jewish Theological Seminary of America, 2011; B.F.A., Theatre Management, DePaul University, 2009).  Her dissertation project uses affect theory to discuss how nostalgia permeates the work of rabbi, activist, and scholar Abraham Joshua Heschel. This research reflects her larger interests which lie in the intersections of Jewish theology, Jewish cultural studies, and gender theory.  In her spare time, she enjoys archery and writing fiction.
Thomas J. (T.J.) West III PhD candidate, English.
Dissertation title: History's Perilous Pleasures: Experiencing the Terror of History in the Historico-Biblical Epic
Project abstract: West examines the mid-20th Century historico-biblical epic, a film genre that flourished within Hollywood from 1949 to 1966 and took as its subject the depiction of the ancient world.  West argues that the historico-biblical epic takes the pressure of the terrifying possibility of the end of human history engendered by the atomic bomb and transmutes this into a series of dialectics, between agency and powerlessness, embodiment and transcendence, desire and death, imperial splendor and its impending decline. While antiquity seems to offer the modern world the ability to escape from the imminence of a nuclear armageddon and the possibility of no future, the epic renders visible and forces an encounter with the very terrors it seeks to escape.

Thomas J. West III (T.J.) is a doctoral candidate in English at Syracuse University (M.A., English, Syracuse University, 2011), where he teaches courses on film, popular culture, race, and gender. His research examines the representation of antiquity in film, television, and other forms of popular culture, and he has published an essay on Starz's series Spartacus and queer masculinity. He also has a forthcoming essay on the HBO series Rome and its representation of the golden age of Augustus, and he is co-editor, with Bridget Kies, of a special volume of the journal Queer Studies in Media and Popular Culture on queer nostalgia and queer histories.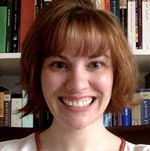 Amy Burnette PhD candidate, English.
Dissertation title: Praxis Memoriae: Memory as Aesthetic Technique in English Renaissance Literature, 1580-1630
Project abstract: Burnett's project is titled Praxis Memoriae: Memory as Aesthetic Technique in English Renaissance Literature, 1580-1630, which explores how ideas circulating about memory in Renaissance England, principally within the context of the humanist revival of the classical Art of Memory, supplied authors with a theory and practice of literary invention.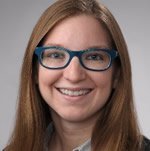 Jessica Pauszek PhD candidate, Composition and Cultural Rhetoric.
006 HB Crouse Hall
315-443-4166
Dissertation title: Literacy and Labor: Archives, Networks, and History in Working-Class Communities
Project abstract: Pauszek examines how community literacy projects support working-class writers, often leading to broader organized efforts for social and political change. Her research focuses on The Federation of Worker Writers and Community Publishers, a London-based network from 1976-2007 that self-published thousands of texts documenting working-class life.

Li Kang PhD candidate.
Li Kang is a PhD candidate in Philosophy at Syracuse University. Prior to her PhD study, she received her MPhil from the University of St Andrews (UK), and her BA from Wuhan University (China). 
Kang's current research is in structuralism. Roughly, structuralism says that inter-relations between things are important; often they are more important than the things themselves and their intrinsic nature. Structuralist ideas are popular in philosophy of physics, philosophy of mathematics, social and political philosophy, Buddhism, etc. In her dissertation, "Spreading Structures," Kang explores new applications of structuralism in philosophy. Part of her work connects philosophy to science, and to Buddhism.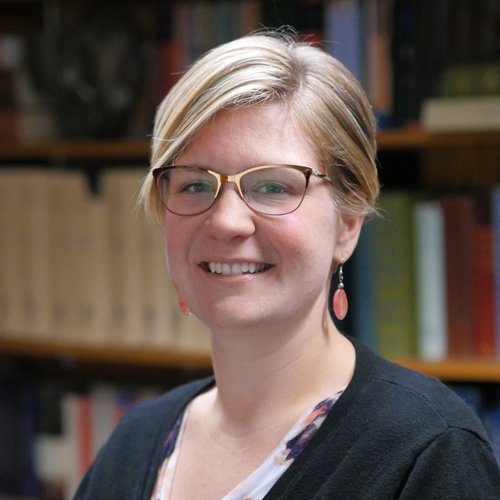 Melissa Welshans PhD candidate.
Melissa Welshans is a PhD Candidate in English who specializes in early modern English literature. Her research interests center on gender and temporality in the seventeenth century, with an emphasis on the ways in which marriage shaped the temporal experiences of men and women in early modern literature and culture. She is currently working on her dissertation project, "The Many Types of Marriage: Gender, Marriage and Biblical Typology in Early Modern England," which argues that the life cycle event of marriage, especially for early modern women, could be understood to follow the same pattern of fulfillment and supersession usually ascribed to biblical typology.  Considering marriage in this light raises provocative questions regarding marriage's impact on an individual's social standing and spiritual salvation, particularly for those who exist on the periphery of the married state.

Sarah Barkin PhD Student, English.
Sarah Barkin is currently a PhD student in the Department of English, specializing in documentary film and visual culture. She is currently writing her dissertation, "Reframing the Conflict: The Politics of Subjectivity in Israeli and Palestinian Documentaries, 2000-2012." Her research focuses on the ways in which documentaries and photography employ different kinds of aesthetic experimentation as a means of (re)framing the politics of violence in the Israeli-Palestinian conflict, drawing attention to the interplay of history/memory, geography, gender, and trauma in Israel, Palestine, and Lebanon.

Daniel Chelfer PhD Student, Religion.
Daniel Cheifer received his BA from Rutgers University, his MA from Columbia University, and is currently pursuing his PhD in religion at Syracuse University.  He is broadly interested in how Hindu traditions interact with various aspects of modernity, such as globalization, colonialism, nationalism, mass culture, and science.  His dissertation, "Scientific Authority in the All World Gayatri Pariwar" develops these interests by considering the ways in which the All World Gayatri Pariwar, a modern Hindu movement, utilizes scientific authority as an alternative form of religious authority that draws attention to the body through a rhetoric that is oriented toward personal experience and physical health.
Kandace Geldmeier Religion.
Mihnea "Mic" Capraru Philosophy.

Rinku Chatterjee PhD Candidate.
Rinku Chatterjee's dissertation,"Peripheral Knowledge: The Witch, the Magus and the Mountebank on the Early Modern Stage," argues that there was a strong Humanist intellectual investment in various forms of liminal knowledge embodied by arguably socially marginalized figures. While Humanist philosophers like Ficino and Pico della Mirandola glorified the pursuit of limitless knowledge, Humanism itself was grounded within social institutions, and was invested in maintaining their integrity.

Sandeep Banerjee PhD Candidate.
Sandeep Banerjee's  dissertation,"Landscaping India: From Colony to Postcolony," traces the transformation of the colonial space of British India to the Indian nation-space by examining colonial and counter-colonial representations of the Indian landscape during the Indo-British colonial encounter of the late nineteenth and early-twentieth centuries. By scrutinizing textual and visual representations of the colony, its built form, and their relationship to each other, it investigates the historical processes underlying the spatial production of the Indian nation.
Nell Champoux Religion.
Soumitree Gupta Womens & Gender Studies / English.
Donovan Schaefer Religion.
Tanushree Ghosh English.
Aaron Blum VPA / Art Photography.
K.J. Rawson Composition and Cultural Rhetoric.
Jonathan Singleton English.