Distinguished Visiting Professors
The Jeannette K. Watson Distinguished Visiting Professorship in the Humanities
The Jeannette K. Watson Distinguished Visiting Professorship in the Humanities is a preeminent lectureship originally established by the Watson family to support on-campus residencies of prominent humanities scholars, writers, and artists. Previous holders of the professorship include: Saul Bellow, Laura Freixas, Noam Chomsky, Angela Davis, Hans Mommsen, Toni Morrison, Martha Nussbaum, Mario Vargas Llosa, Leo Steinberg, Teresa de Lauretis, Stephen Greenblatt, Gesa Kirsch, William E. Wallace, Anthony Grafton, and Margaret Atwood.
Watson Professors engage the university community via public lectures, mini-seminars, readings or performances, and more. They are in residence for a sustained period within a semester, or conduct a series of short visits across the year. Visit our forms page to learn more.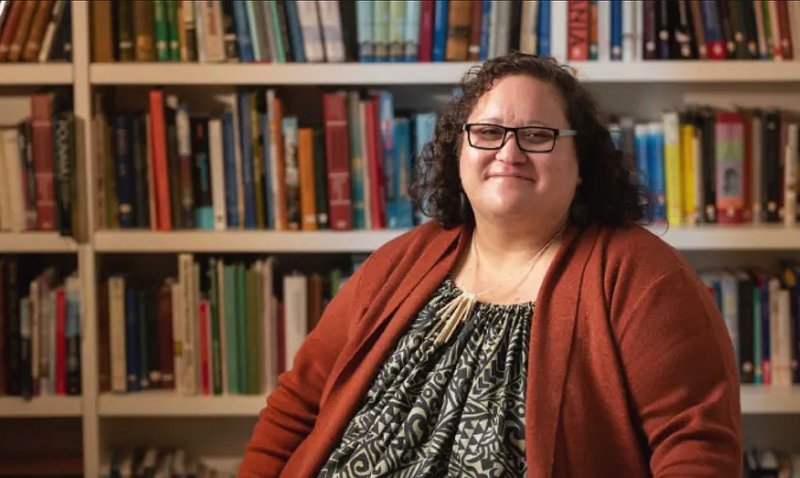 Peter Kraus Associate Professor in Philosophy
Associate Professor, Faculty of Arts, Humanities
University of Auckland, New Zealand
He uri nō Ngāti Manu, Te Hikutu, Ngāti Whātua ō Orākei, me Tonga.
Krushil Watene's research addresses fundamental questions in ethics, politics, and Indigenous philosophy. In particular, it engages at the intersections of diverse philosophical traditions, trans-disciplinarity, and the role of local communities for global change. Primary areas of expertise include mainstream theories of well-being, development, and justice (particularly the capability approach), intergenerational justice, and Māori philosophy.
Watene's campus residency, March 18-29, 2024 provides opportunities for public engagement around themes of "Indigenous Philosophy, Global Change, and Sustainable Futures."
Faculty co-hosts for Watene's mini-residency are Verena Erlenbusch-Anderson (Philosophy) and Mariaelena Huambachano (NAIS, Religion).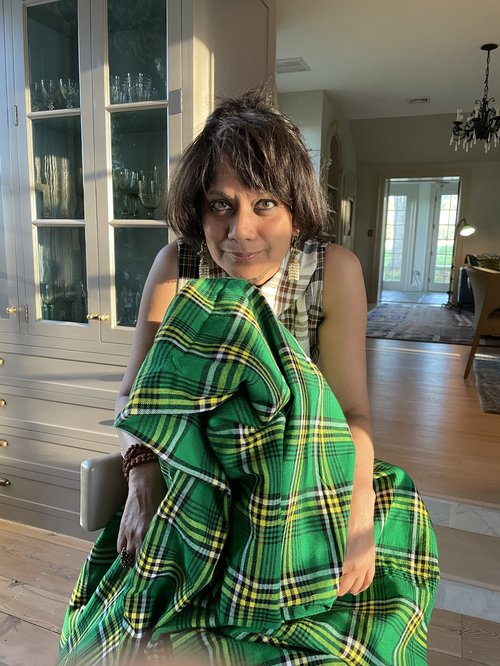 Rina Banerjee 2023 Watson Professor. Artist
Diaspora, Displacement, and the Science of Art
Born in Kolkata, India, and having lived briefly in Great Britian, Rina Banerjee is currently a New York City based artist who draws on her multinational background for her work. She focuses on ethnicity, race, migration, and American diasporic histories in her sculpture, drawings, and video art. Banerjee's works are included in many private and public collections such as the Foundation Louis Vuitton, Whitney Museum of American Art, San Francisco Museum of Modern Art, and others. Banerjee returned to teaching in 2020 as a critic for the Yale School of Art Graduate Program and recently served a prestigious artist's residency at the Centre Pompidou in Paris.
Download a printable schedule of Rina Banerjee's campus activities.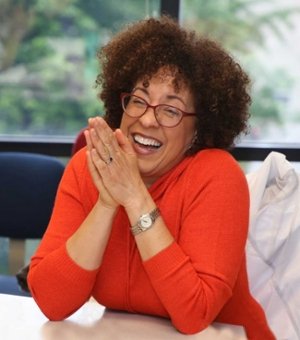 P. Gabrielle Foreman 2021 Watson Professor. Co-Director, Center for Black Digital Research/#DigBlk
Co-Director, Center for Black Digital Research/#DigBlk; Professor of English, African American Studies and History; and Paterno Family Chair of Liberal Arts, Pennsylvania State University
Founding Director, The Colored Conventions Project
Senior Library Fellow and Affiliate Faculty, The University of Delaware
2022 MacArthur Fellows "genius" award recipient
P. Gabrielle Foreman is Professor of English, African American Studies and History, the Paterno Family Chair of Liberal Arts at Pennsylvania State University and Co-Director of the Center for Black Digital Research/#DigBlk. She was formerly the Ned B. Allen Professor of English and Professor of History and Black American Studies at the University of Delaware and has been a Ford Foundation Fellow, a Kellogg National Leadership Program fellow, and a fellow at the National Humanities Center and the Huntington Library, among others.
Foreman has a long-standing commitment to the intersection of Black digital humanities, race and public history. She is the founding faculty director of the award-winning Colored Conventions Project (CCP), which brings seven decades of nineteenth-century Black organizing to digital life at ColoredConventions.org. CCP's interactive exhibits highlight records from their online collection and tell the hidden stories of these Black-led gatherings for economic, educational and political justice. Through its North American Teaching Partners, CCP has involved over 3000 students in finding records and creating digital exhibits through CCP's curriculum. It holds an international transcribe-a-thon every year on Feb. 14th, Frederick Douglass's birthday, resurrecting "Douglass Day" as a day of collective love for Black history. The guide Foreman curated, "Writing about Slavery? Teaching about Slavery? This May Help," has been used by museums, journals, historical societies, presses, and in classrooms worldwide.
Foreman has published extensively on issues of race and reform in the nineteenth century. She is the author of widely-read essays, books and editions including Activist Sentiments: Reading Black Women in the Nineteenth Century and a ground-breaking Penguin edition of Our Nig: or, Sketches from the Life of a Free Black by Harriet Wilson. Her co-edited volume The Colored Conventions Movement: Black Organizing in the Nineteenth Century will be published by University of North Carolina Press in March 2021. Her volume Praise Songs for Dave the Potter: Art and Poetry for David Drake by Jonathan Green and Glenis Redmond will be in press shortly and she is currently completing The Art of DisMemory: Historicizing Slavery in Poetry, Performance and Material Culture. Foreman's ongoing collaboration with poets, choreographers and composers who transform Foreman's research into performance pieces have been performed and adopted in classrooms across the country.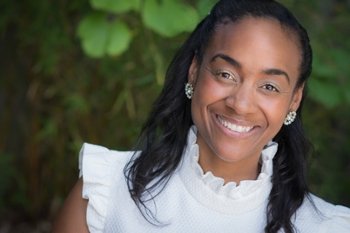 Maisha T. Winn 2020 Watson Professor. Professor, Chancellor's Leadership Professor, and Co-Director of Transformative Justice in Education, UC-Davis
Maisha T. Winn is Professor, Chancellor's Leadership Professor, and Co-Director of the Transformative Justice in Education Center (TJE) at UC Davis. Winn's research examines the intersectionality of language, literacy, and justice with attention to how to prepare teachers to "teach freedom" in both spaces of confinement and across the humanities. She considers the ways in which restorative justice practices have the potential to change languages, literacies, and social relations across our schools, institutions, and communities. Winn will draw from two of her books—Justice on Both sides: Transforming Education Through Restorative Justice and Restorative Justice in the English Language Arts Classroom—as bases for discussion with TJE Center collaborators and other panelists during her residency.  [Photo credit: Hope Harris Photography]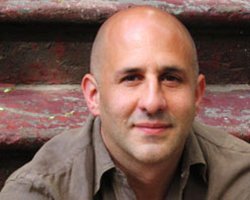 Larry Blumenfeld 2019 Watson Professor. Cultural Journalist and Jazz Critic, Brooklyn, NY
Larry Blumenfeld is a culture reporter, music critic and lecturer, who writes regularly for The Wall Street Journal, and has contributed to many newspapers, magazines, scholarly essay collections and websites. His work focuses on jazz and Afro-Latin music, and on the intersections between culture, politics and activism. His research as a Katrina Media Fellow for the Open Society Institute inspired a book about cultural recovery in New Orleans, due next year from the University of California Press. He was a National Arts Journalism Fellow at Columbia University's Graduate School of Journalism. He curates Spoleto Festival USA's jazz series; the Deer Isle Jazz Festival in Stonington, Maine; and the National Jazz Museum in Harlem's series, 'Jazz and Social Justice.'
Download a printable schedule of Blumenfeld's involvements while at SU.

Susan Schweik 2018 Watson Professor. Associate Dean of Arts & Humanities, UC-Berkeley
Susan Schweik is Professor of English at the University of California at Berkeley, where she has worked since 1984. She is the author of The Ugly Laws: Disability in Public (NYU, 2009) and A Gulf So Deeply Cut: American Women Poets and the Second World War (1991) and is completing a book tentatively titled Unfixed: How the Women of Glenwood Changed American IQ, and Why We Don't Know It.  She served as Associate Dean of Arts and Humanities at UCB from 2007-2015. 
She is a recipient of Berkeley's Chancellor's Award for Advancing Institutional Excellence and its Distinguished Teaching Award, and the University of California's Presidential Chair in Undergraduate Education. Schweik has been involved with the development of disability studies at Berkeley for over twenty years. She is co-founder and co-director of Berkeley's Disability Studies minor and has been very actively involved in the advanced Disability Studies Research Cluster in Berkeley's Haas Institute for a Fair and Inclusive Society. She was co-coordinator of the Ed Roberts Fellowships in Disability Studies post-doctoral program at Berkeley (coordinated by the Institute for Urban and Regional Development).
She has taught and co-taught undergraduate courses in Disability and Literature, Discourses of Disability, The Disability Rights Movement, Disability and Digital Storytelling, Psychiatric Disability, Literature and Medicine, and Race, Ethnicity and Disability, among others, and graduate courses in Body Theory and Disability Studies and Advanced Disability Studies. Her other teaching and research interests include twentieth century poetry, late nineteenth century American literature, women's studies and gender theory, urban studies, grant writing, war literature and children's literature.
Download a printable schedule of Schweik's involvements while at SU.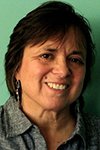 Cherríe Moraga 2017 Watson Professor.
Cherríe Moraga is a playwright, essayist, and activist. Co-editor of the groundbreaking volume This Bridge Called My Back: Writings by Radical Women of Color, she recently collaborated with visual artist Celia Herrera Rodríguez on a play, New Fire: To Put Things Right Again. Presently, Moraga is completing a memoir, The Native Country of my Heart. Recipient of the Rockefeller Fellowship for Literature, the American Studies Association Lifetime Achievement Award, and the Lambda Foundation's "Pioneer" award, Moraga is Artist in Residence at Stanford University in Theater and Performance Studies and in Comparative Studies in Race and Ethnicity. She is also a founding member of La Red Xicana Indígena, an advocacy group focused on education, culture, and international and local indigenous women's rights.
Learn more about Moraga's involvements while at SU.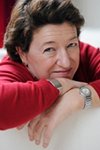 Laura Freixas 2016 Watson Professor.
Born in Barcelona in 1958, Freixas published four novels, several short story collections, a memoir, and numerous studies on women's writing and feminist issues. She has translated the works of Virginia Woolf and Andre Gide, among others. Her writings have been featured in Babelia of El País, Revista de libros, Letras libres, Mercurio, and Barcelona's daily newspaper, La Vanguardia. Freixas is also president of the Classics and Moderns organization, which promotes culture created by women.
Featured activities while Freixas served as Syracuse University's 2016 Watson Professor: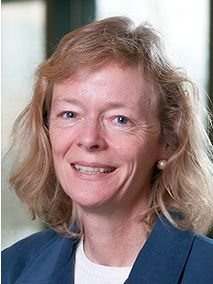 Gesa Kirsch 2015 Watson Professor. Professor of English and Media Studies, Bentley University
In addition to serving as Syracuse University's 2015 Jeannette K. Watson Distinguished Visiting Professor, Gesa E. Kirsch won the Mee Family Prize for Distinguished Research from Bentley University in 2015 and the Winifred Bryan Horner Outstanding Book Award for Feminist Rhetorical Practices: New Horizons for Rhetoric, Composition and Literacy Studies (co-authored with Jacqueline Jones Royster) in 2014. She has held visiting appointments at UC Santa Barbara, Syracuse University, the University of Illinois, Urbana-Champaign, the University of New Hampshire, and the University of Orgeon.
Kirsch co-founded and co-directed the Women's Leadership Institute (now the Center for Women and Business) at Bentley University. Her research and teaching interests include feminist rhetorical studies; ethics and qualitative research methodology; archival research and methodology; women's rhetorical education, past and present, feminist pedagogy, and environmental rhetoric. She has written and edited many books, including Feminist Rhetorical Practices: New Horizons for Rhetoric, Composition, and Literacy Studies (with Jacqueline Jones Royster); Beyond the Archives: Research as a Lived Process (with Liz Rohan); Feminism and Composition: A Critical Sourcebook (with F. Maor, L. Massey, L.Nickoson-Massey, and M. P. Sheridan-Rabideau); Ethical Dilemmas in Feminist Research; Women Writing the Academy: Audience, Authority, and Transformation; Methods and Methodology (with Patricia Sullivan); and A Sense of Audience in Written Communication (with Duane Roen). Formerly Associate Executive Director for Higher Education, National Council of Teachers of English, Urbana IL and faculty member at the University of Illinois, Urbana-Champaign; Director of Women's Studies at University of Oregon, Eugene, and Wayne State University, Detroit.
During Kirsch's Watson Professorship, Kirsch engaged with students and faculty through a public lecture titled "The Power of Social Networks: Rhetorical Agency and Civic Activism among 19th-Century Women Physicians," a podcast with graduate students, and a discussion in the "Learning to Be Present: Mindfulness Practices for Writing, Research and Creativity" Brownbag series.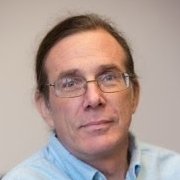 William J. (Bill) Peace 2014 Watson Professor.
Area of research: Cultural Anthropology (Ph.D. Columbia University)
Peace coordinated "Lives Worth Living," a daylong symposium on disability, bioethics and contemporary medicine, while serving as 2014's Watson Professor. Barbara Farlow and Brenda Brueggemann joined the symposium to address issues of life, death and disability. The closing event featured a keynote presentation by Pulitzer Prize-winning writer Sheri Fink, reading from her book, Five Days at Memorial.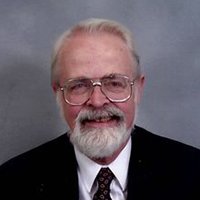 Robert Adams 2013 Watson Professor.
In addition to prior posts at Michigan, UCLA, Oxford, and most recently as Distinguished Research Professor of Philosophy at the University of North Carolina at Chapel Hill, Adams is the author of more than a hundred articles, essays, and book reviews. He is a fellow of both the British Academy and the American Academy of Arts and Sciences.




Distinguished Visiting Collaborator
Organized through the CNY Humanities Corridor, this initiative brings world-renowned scholars in disciplines across the humanities to Central New York for activities that stimulate research collaborations.