Humanities Center Administration
Vivian M. May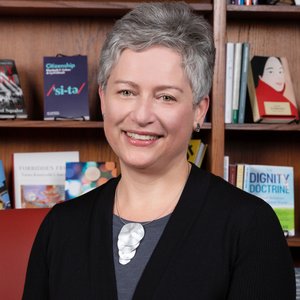 Director, Humanities Center
Principal Investigator, CNY Humanities Corridor
Professor of Women's and Gender Studies

301 Tolley Humanities Building | 315.443.2228
Vivian M. May has published widely on Black feminist intellectual histories, intersectionality, and feminist theory and literature. In addition to numerous articles and chapters, she is author of two books: the first, Anna Julia Cooper, Visionary Black Feminist (Routledge, 2007), shows how Cooper deserves a much wider audience for her innovative and often daring contributions to a Black feminist public sphere. Her most recent book, Pursuing Intersectionality, Unsettling Dominant Imaginaries (Routledge, 2015), demonstrates how often intersectionality is resisted, misunderstood, and misapplied and pushes for more meaningful engagement with intersectionality's radical ideas, histories, and justice orientations. She also served as President of the National Women's Studies Association (2014-2016).
Diane C. Drake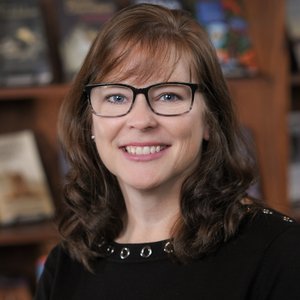 Communications and Program Specialist, Humanities Center

301 Tolley Humanities Building | 315.443.5708
Diane Drake joined the Syracuse University Humanities Center in July 2015, fresh from fulfilling a Canon Fellowship and chairing an events committee while assisting the Associate VP/Dean of Students at Northern Illinois University. Prior to bringing her versatile writing, design, and organizational skills to higher education, Diane served as communications and events manager, creative services director, and writer-producer for various public and commercial broadcasters in the Midwest, having earned her Bachelor's degree in Radio-Television from Southern Illinois University.
Miguel Rodriguez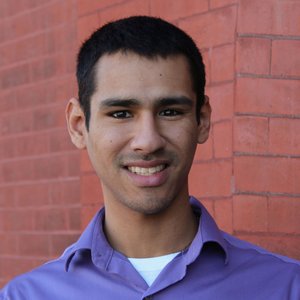 Budget Associate, Humanities Center and CNY Humanities Corridor

301 Tolley Humanities Building | 315.443.9451
Miguel Rodriguez is a lifelong central New Yorker, having earned his Bachelor's degree in Finance from LeMoyne College. Prior to joining the Humanities Center team in January 2022, he worked with local and offshore clients of BNY Mellon and most recently administrated payroll and payables for the employees and programs of Syracuse Abroad. He's also the proud owner of a beautiful Siberian Husky. Miguel appreciates how the Humanities Center and CNY Humanities Corridor provide unique opportunities for people to connect in ways that help better the world.
Shelby Rodger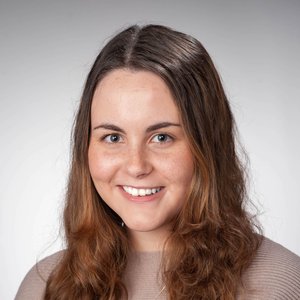 Office Coordinator, Humanities Center

301 Tolley Humanities Building | 315.443.7192
Shelby Rodger joined the Humanities Center team in July 2021, after earning her BFA in Film from the College of Visual and Performing Arts (VPA) at Syracuse University. Previously, Shelby served as Student Ambassador for VPA's Office of Recruitment and Admissions and as temporary help in the university's Human Resources department. As a past participant in a Fulbright U.K. Summer Institute for film and media at the University of Birmingham, she looks forward to applying her creativity and communications skills to the various office and event planning projects she coordinates with Center staff, fellows, and partners.
Kathleen "Katie" Walpole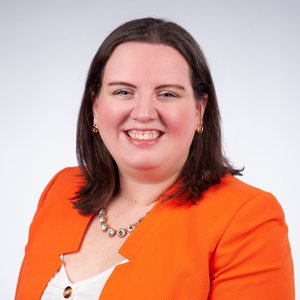 Program Manager, Central New York Humanities Corridor

301 Tolley Humanities Building | 315-443-8685
Katie returned to her 'Orange' roots in November 2021, following seven years with Clark County, Nevada and, previously, government internships with the U.S. Embassy in London, the U.S. State Department, and Federal Student Aid. Serving as a Remembrance Scholar, she earned her Bachelor's degree in History, Policy Studies, and Political Science from Syracuse University ('12) and her Master of Public Administration from the London School of Economics. A native of upstate New York, Katie remains an active alumnae participant in the Pi Beta Phi Fraternity for Women and the Syracuse University Alumni Association Board of Directors.
Gregg Lambert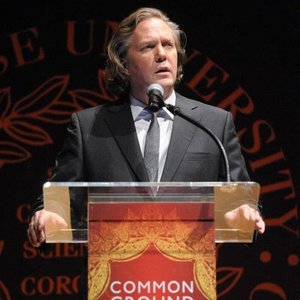 Dean's Professor of the Humanities
Founding Director of the Syracuse University Humanities Center (2008-2013)
Principal Investigator, CNY Humanities Corridor (2008-2019)

306 Tolley Humanities Building | 315.443.7192
Gregg Lambert was the founding director of the Syracuse University Humanities Center and Principal Investigator of the CNY Humanities Corridor, establishing the permanent endowment of the Corridor in 2014 through a 3.5 million dollar matching award from the Andrew W. Mellon Foundation. Professor Lambert has also created several other multi-institutional and collaborative research initiatives, including the Society for the Study of Biopolitical Futures and the Perpetual Peace Project. In 2013, he was elected as a member of the International Advisory Board of the Consortium of Humanities Centers and Institutes. Author of more than fifteen books in contemporary philosophy and critical theory, he currently serves in the Humanities Center as Dean's Professor of the Humanities.