Research Development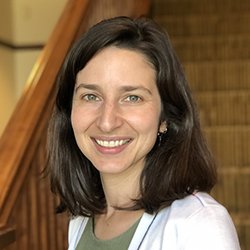 Sarah Workman is Assistant Director for Research Development (Humanities), a position split between the College of Arts and Sciences and the Office of Research in order to elevate research achievement and recognition for campus-wide humanities scholarship. From Workman's two homes on campus, she provides support for research development at any stage of the process, including helping humanities faculty identify funding sources, assisting with grant and proposal writing, and coordinating nominations for honorary awards.
Why apply for funding?
Enhances research & scholarship
Broadens your networks, builds connections
Contributes to your tenure & promotion portfolio
Helps define ideas for your books & articles
Provides opportunities for mentoring and collaboration
Successful awards pave the way for other opportunities
How can I support your research?
Create a timeline of funding goals and priorities across your career trajectory.
Identify internal and/or external funding opportunities around a project or idea.
Brainstorm how to best present a project or idea to a particular funder.
Provide advice and feedback related to specific funders and project ideas.
Review and edit proposals.
Research funders and previously successful applications.
Connect you with previous grantees.
Coordinate additional reviews and feedback.
Convene groups for interdisciplinary and multi-institution proposals.
Guide you to funding resources available through SU and connect you with institutional support from Corporate and Foundation Relations, SU Libraries, and Office of Sponsored Programs, etc.
Listen to your ideas for strengthening humanities work on campus.
Trainings and Presentations
Visit the Office of Research Trainings and Presentations page to access the archive of humanities trainings and presentations.
Tell us about your Achievement!
We celebrate achievement! Please share your accomplishments related to:
Books
Creative works
External grants or fellowships
Honors or awards received from professional associations or organizations external to SU
Recognition and awards received at external festivals, juries, and competitions
Other types of external honors or achievements
Submitting your news via the button below helps us track and recognize outstanding achievements by faculty and staff. Collected data elevates the research culture in the arts and humanities and across campus, while strengthening efforts to obtain future funding and wider recognition.
More About Sarah
I came to Syracuse in June 2019 from Georgetown University, where I was a learning design specialist in the Center for New Designs in Learning & Scholarship (CNDLS). At Georgetown, I oversaw a multi-year faculty-staff cohort that explored best practices for online teaching. In addition, I managed internal funding for hybrid learning programs and wrote humanities curricula. I also designed and taught courses for the writing and Jewish civilization programs. Before joining CNDLS in 2016, I developed and taught first-year writing and literature courses at The University of North Carolina at Chapel Hill, where I also earned a Ph.D. in English.