18th Annual Syracuse University Human Rights Film Festival: Closing Night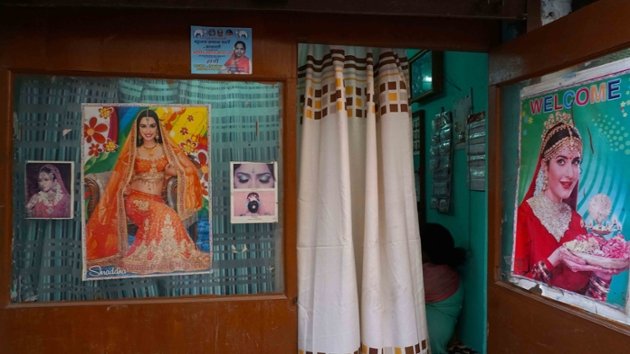 Time: Sept. 26, 2020, 8 p.m. - 9 p.m.
Location: Virtual Event

Part of the Syracuse Symposium series.
Yeh Freedom Life by Priya Sen
(India, 2018, 70 min., Hindi with English subtitles)
Filmed over the course of a year in Ambedkar Nagar, a dense, largely working-class area in South Delhi, Yeh Freedom Life moves between the two very different worlds of its protagonists, Sachi and Parveen, and tries to keep up with the currents and swings of their respective loves. Sachi works at a local beauty parlor; Parveen runs the family's small cigarette counter at a crowded intersection. They are surrounded by a cacophonous city; they are both in love with other women. The film accompanies them through their desire to find and live, according to Sachi, their "freedom lives"–lives that are outside of the constant scrutiny and sanction of society and family. But this "freedom life" also leaves them vulnerable to the precariousness of love, when it refuses such constraints. Filmmaker Q&A at 8 p.m.
Use your syr.edu login at Blackboard to enroll in the Organization "SUHRFF – SU Human Rights Film Festival (1187.org)" for 24-hour access to each film on its featured date. Meet the filmmaker in a live Zoom session, also accessed through Blackboard.
Download the official flyer or consult the festival website for further information.
This event is part of Syracuse Symposium's year-long series on "Futures."
---
Additional supporters:
The Newhouse School
Anthropology
Art and Music Histories
Citizenship and Civic Engagement Program
Communication and Rhetorical Studies
Democratizing Knowledge
English
Falk School
Geography
History
International Relations
Latino-Latin American Studies Program
LGBT Resource Center
LGBT Studies Program
Native American Studies Program
Office of Multicultural Affairs
PARCC
Political Science
Religion
School of Education
Sociology
South Asia Center
Women's and Gender Studies
Disability Cultural Center