A Contemplative View of Human Resilience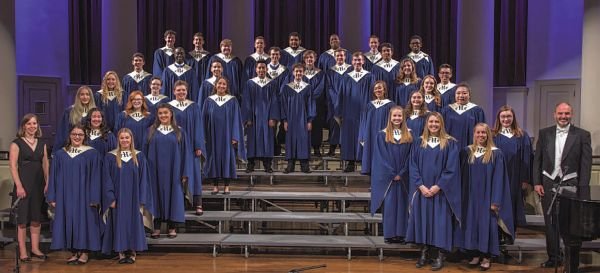 Time: Sept. 23, 2018, 7 p.m. - 8 p.m.
Location: (Doors open at 6:30) Hendricks Chapel

Part of the Syracuse Symposium series.
José "Peppie" Calvar (Setnor School of Music)
Hendricks Chapel Choir
This encore performance of "Voces en Exilio" at Dean's Convocation in Hendricks Chapel features original music and reflection from diverse religious, spiritual, and philosophical perspectives. This original composition by José "Peppie" Calvar, performed by the all-student Hendricks Chapel Choir pays tribute to displaced hurricane victims and human resilience.
Communication Access Real-time Translation (CART) will be provided.

---
Additional supporters:
1. Latino-Latin American Studies Program
2. Office of Cultural Engagement for the Hispanic Community 
3. College of Arts & Sciences
4. Art & Music Histories
Tere Paniagua, LaCasita Cultural Center