Bodymap: A Performance with Leah Lakshmi Piepzna-Samarasinha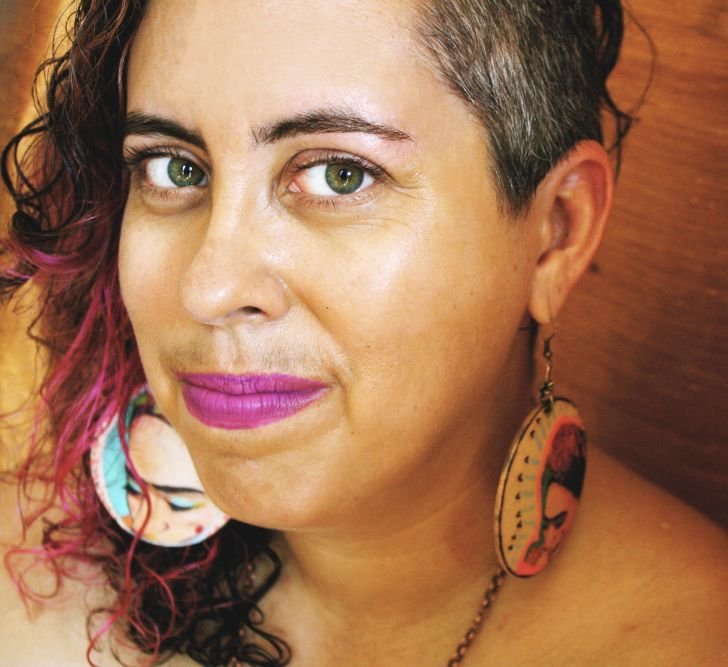 Time: Feb. 7, 2018, 4 p.m. - 5:30 p.m.
Location: 304ABC Schine Student Center

Part of the Syracuse Symposium series.
Leah Lakshmi Piepzna-Samarasinha (Toronto/Oakland)
Lambda Award winning queer disabled Sri Lankan/Irish femme writer and performance artist Leah Lakshmi Piepzna-Samarasinha will share new work and performance pieces from her work with disability justice collective Sins Invalid and her most recent books, Bodymap and Dirty River: A Queer Femme of Color Dreaming Her Way Home. Piepzna-Samarasinha maps luscious and vulnerable terrains of queer femme of color transformative love, survivorhood, sick and disabled queer of color genius and all the homes we claim, make and deserve. Book signing and Q and A to follow.
Communication Access Realtime Translation (CART) will be available for the event. If you have requests for accessibility and accommodations, please contact suschoolofed@syr.edu or 315.443.4696. Parking available in the Booth Garage on Comstock Avenue. We ask all attendees not wear perfumes or other scented products to this event.
Read more about her work in A&S News.
---
BIOGRAPHY: Leah Lakshmi Piepzna-Samarasinha is a queer femme sick and disabled Sri Lankan/ Irish/Roma writer, educator and disability and transformative justice organizer. The Lambda and ALA Stonewall Award winning author of Dirty River, Bodymap, Love Cake, Consensual Genocide and co-editor of The Revolution Starts At Home, she co-founded and co-directed QTPOC performance collective Mangos With Chili from 2005-2015. A lead artist with disability justice performance troupe Sins Invalid, she is currently finishing her new book of essays, Care Work: Dreaming Disability Justice Culture and book of poetry, Tonguebreaker.
---
Additional supporters:
Douglas P. Biklen Landscape of Urban Education Lecture Series
Harry S. and Elva K. Ganders Lecture Series
Disability Cultural Center
Women's and Gender Studies
South Asia Center
LGBT Studies
Office of Multicultural Affairs
LGBT Resource Center
Michael Gill, Beth Ferri, Eunjung Kim, School of Education, Cultural Foundations of Education, Disability Studies; Women's and Gender Studies