CREATE: Art, Act, Eat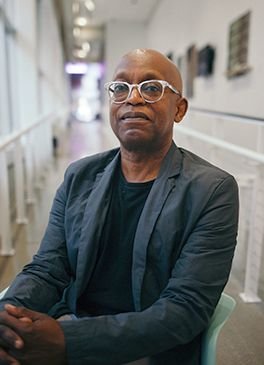 Time: Oct. 4, 2018, 6:30 p.m. - 8:30 p.m.
Location: Watson Theater

Part of the Syracuse Symposium series.
Seitu Jones (St. Paul, MN)
The stories we tell ourselves about food are often disconnected from the realm of art and activism. In this Syracuse Symposium talk -- which is also part of the Visiting Artist Lecture Series (VALS) -- Jones explains his work that brings these disparate themes together. From collard green bus stop sculptures and bread ovens, to 2,000-person dinner tables and "greenlining" projects, Jones discusses how food and activism flavor his public art projects and how these elements help craft new stories about community.
Additional supporters:
Brady Farm
The Canary Lab in Transmedia
Food Studies Program, Falk College
Elissa Johnson, Edward Morris, Falk Food Studies, VPA