'Cripping' Graphic Medicine: Psychiatric Disability, 'Crip' Culture, and the Health Humanities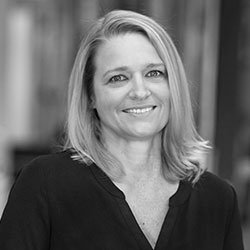 Time: Oct. 29, 2019, 4 p.m. - 6 p.m.
Location: Peter Graham Scholarly Commons, 114 Bird Library

Part of the Syracuse Symposium series.
Elizabeth J. Donaldson (NYIT)
Today, graphic memoirs are both popular and acclaimed: for example, Alison Bechdel's Fun Home (2006) is taught in college courses and has been adapted into an award-winning Broadway musical. Yet, when Justin Green published his 40-page autobiographical comic, Binky Brown Meets the Holy Virgin Mary in 1972, he was breaking new ground and inventing a new form. By reading Binky Brown as a disability memoir, Donaldson argues that psychiatric disability and the empathetic treatment of mental health issues are foundational to this genre. Contemporary graphic memoirs of psychiatric disability are both a legacy of Green's innovative confessional comics and an extension of his work. For students of disability studies, these graphic texts challenge stereotypes of mental illness and offer important and unique insights into the experiences of people living with madness and psychiatric disability.
This Syracuse Symposium event addresses issues of power in the silencing of disability and the "voices" of those who experience barriers in healthcare and healthcare education and practice. The event also addresses how disabled people's "voices" are sometimes silenced in Graphic Medicine, the comics industry, and beyond, thus demonstrating why adaptations are necessary to (re)fashion a primarily visual medium so that it is consistently accessible to a spectrum of creators and audiences.
View or download the event poster.
Additional supporters:
---
Biography: Elizabeth J. Donaldson, who teaches courses in bioethics and American literature and directs a minor in Medical Humanities, draws lines between Graphic Medicine, Disability Studies, and Health Humanities, focused on psychiatric disability.
Diane Wiener, Burton Blatt Institute