Does the Earth Belong to Us, or Do We Belong to the Earth? Buddhism and the Ecological Challenge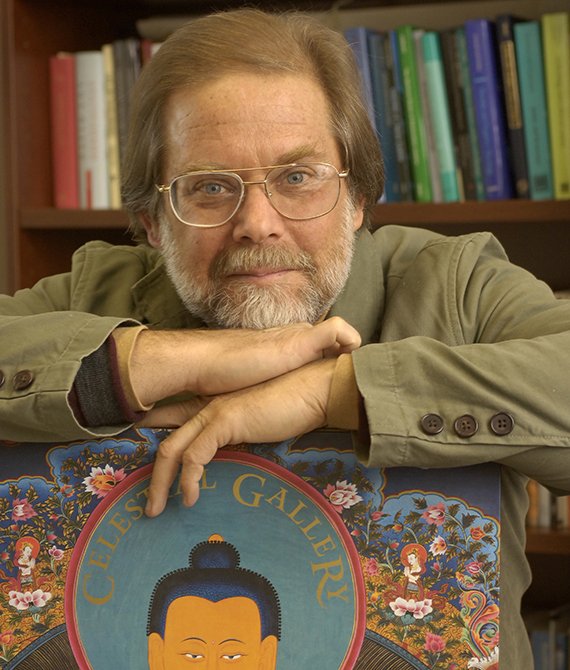 Time: April 19, 2018, 7 p.m. - 9 p.m.
Location: Watson Theater, 316 Waverly Avenue

Part of the Syracuse Symposium series.
6:00 - 6:45 pm, Meditation
David Loy (Boulder, CO)
Professor, writer, and Zen teacher Loy highlights how Buddhist teachings can bring about a better understanding of the ways in which we belong to and depend on the earth. Without a radical rethinking, it is likely that our now-global civilization will remain unable to respond adequately to this new challenge.  
Syracuse Symposium also hosts Loy's by-registration-only workshop on April 20.
Download the full schedule.
Weekend activities:
Saturday, April 21, 11 a.m. to 12:30 p.m.
Buddhist and Indigenous Values and Perspectives on the Ecological Challenges Facing Us
Skä·noñh—Great Law of Peace Center, 6680 Onondaga Lake Parkway in Liverpool
This public dialogue features David Loy and Onondaga Nation Clan Mother Freida Jacques. Light vegetarian lunch provided at 12:30 by members of the Onondaga Nation.

Sunday, April 22 (Earth Day), 10-10:50 a.m.
Dharma Talk
Zen Center of Syracuse, 266 W. Seneca Turnpike
---
BIOGRAPHY: David Loy is a professor of Buddhist and comparative philosophy, receiving degrees from Carleton College in Northfield, Minnesota, the University of Hawaii in Honolulu and a Ph.D. from the National University of Singapore. His dissertation was published by Yale University Press as Nonduality: A Study in Comparative Philosophy. Since 1978, he has taught at a number of universities in East Asia, South Africa, the Netherlands, Canada, and the US.  He is the author of several books, most recently A New Buddhist Path: Enlightenment, Evolution and Ethics in the Modern World (Wisdom Publications, 2015). In 2014 Carleton College awarded him an honorary degree for his contributions to the study and practice of Buddhism in the modern world.
---
Additional supporters:
Hendricks Chapel
Contemplative Collaborative
Religion Department
Student Buddhist Association
Zen Center of Syracuse
Bonnie Shoultz, Hendricks Chapel