Engaging Urban Communities: Rebounding from COVID-19 and the New 'Normal'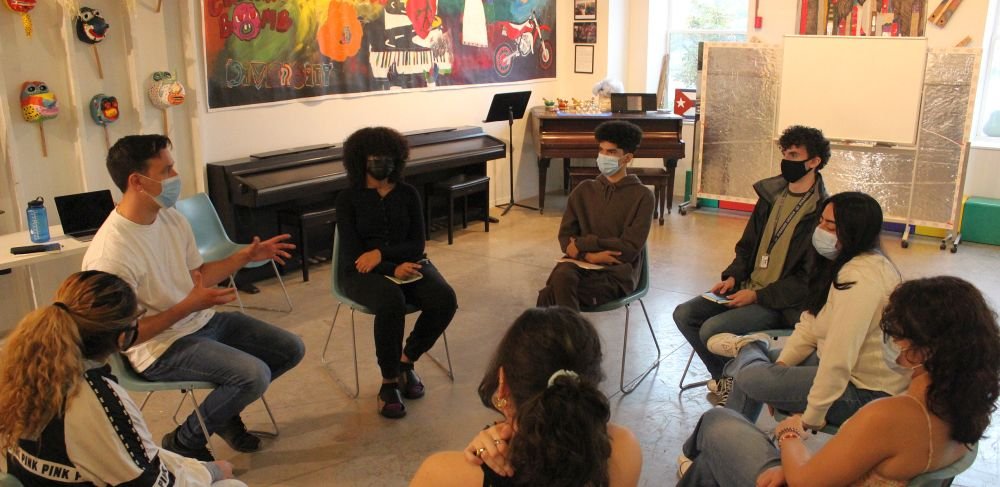 Time: Feb. 24, 2022, 6 p.m. - 7:30 p.m.
Location: La Casita Cultural Center (109 Otisco St.) and Virtual

Part of the Syracuse Symposium series.
Bea González (Community Organizer; formerly Syracuse University)
Fanny Villarreal (YWCA)
Elisa Morales (Spanish Action League of Onondaga County)
Emma Ticio (Syracuse University)
Brice Nordquist (Syracuse University)
Zachary Pearson ( MSW/Social Work candidate - Syracuse University)
Lizmarie Montemayor (Engaged Humanities undergraduate researcher - Syracuse University)
Zakery Muñoz ( Ph.D. candidate, Writing and Rhetoric - Syracuse University)
Tere Paniagua (LaCasita)
Moderated by Paniagua and Montemayor, a panel of Syracuse University faculty, students, and local community partners reflects on the experiences, inadequacies and successes of various community engagement initiatives as programs reopened to the public following pandemic shut-downs. Reassessment of strategies, goals and objectives has become the norm. The panel will discuss the role of community-based civic centers in reshaping priorities to effectively address the needs and disparities that hinder community building and participation.
This event is part of Syracuse Symposium's year-long series on "Conventions."