Frederick Douglass Day of Service: Transcribe-a-Thon of Materials by 19th-Century Black Feminist, Anna Julia Cooper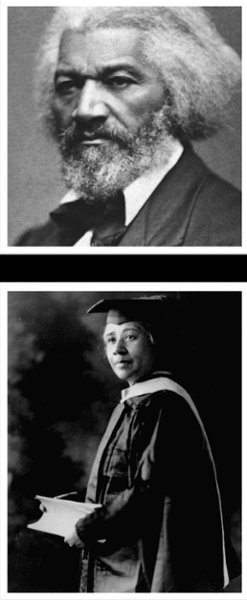 Time: Feb. 14, 2020, noon - 3 p.m.
Location: Peter Graham Scholarly Commons, 114 Bird Library
Mark Frederick Douglass' 202nd birthday by participating in a national day of service to digitize materials by 19th-century Black feminist scholar/educator/activist, Anna Julia Cooper: transcribe-a-thon accompanied by livestream of brief talks and performances from Howard University.
Contact humcenter@syr.edu by 2/7/20 to register for half-hour slot(s); include any accommodations requests, and please let us know whether or not you can bring a laptop.
View or download our Douglass Day info sheet.
---
Partners:
Additional supporters:
Departmentof African American Studies
Department of English
Department of History
Department of Writing Studies, Rhetoric, and Composition
Syracuse University Libraries | Special Collections Research Center
Humanities Center, humcenter@syr.edu