I Dream in Another Language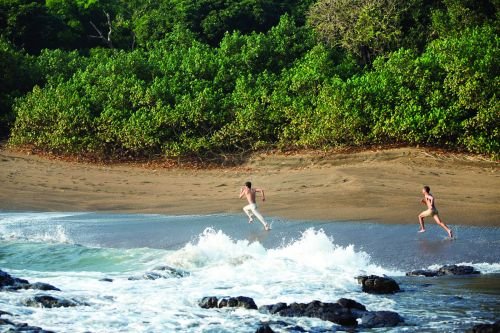 Time: Sept. 29, 2018, 4 p.m. - 6 p.m.
Location: Shemin Auditorium, Shaffer Art Building

Part of the Syracuse Symposium series.
16th Annual Syracuse University Human Rights Film Festival
Ernesto Contreras (Mexico / Netherlands)
Winning the World Cinema Audience Award at the 2017 Sundance Film Festival, I Dream in Another Language is a poetic reflection on life and long-lost love. After the death of elderly village matriarch Jacinta, only two speakers of a Mexican indigenous language remain. Visiting linguistic researcher Martín is tasked with documenting this language to save it from extinction. The only catch is the two remaining speakers of this dying language, Evaristo and Isauro, haven't spoken in over 50 years. To ensure the survival of their language and honour Jacinta's memory, the two men must revisit painful memories that tore them apart. In this rumination on love, director Ernesto Contreras offers us a truly immersive cinematic experience on the importance of language, communication and stories. 
(104 minutes, Spanish and Zikril with English subtitles)
For a complete schedule and addition details as they develop, visit the festival website.
---
FESTIVAL CO-SPONSORS:
B. Falk College of Sport and Human Dynamics, David B. Falk College of Sport and Human Dynamics; School of Education; Department of Languages, Literature and Linguistics; Citizenship and Civic Engagement Program; International Relations Program; Latino-Latin American Studies Program; Native American and Indigenous Studies Program; Program for the Advancement of Research on Conflict and Collaboration (PARCC), Disability Cultural Center; LGBT Resource Center; South Asia Center
FESTIVAL SUPPORTERS:
Department of Art and Music Histories; Department of History; Department of Political Science; Department of Religion; Department of Sociology; Department of Women's and Gender Studies; Asian/Asian American Studies Program; LGBT Studies Program; Middle Eastern Studies Program; Office of Multicultural Affairs; SASSE: Students Advocating Safe Sex and Empowerment
NOTE: Films will be screened with English closed captions or with English subtitles, as noted. Communication Access Realtime Translation (CART) will be available at all screenings. If you require other accommodations, please contact Kristen Northrop (315-443-7358) by September 15, 2018.
Tula Goenka, Roger Hallas, Newhouse, English