If I Were to Be Alive
Time: Nov. 10, 2022, 6:30 p.m. - 8 p.m.
Location: Everson Museum, Hosmer Auditorium | 401 Harrison Street

Part of the Syracuse Symposium series.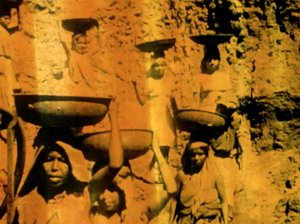 Suneil Sanzgiri (Pratt Institute)
Colectivo Los Ingrávidos (anonymous filmmaker collective)
Haig Aivazian (Beirut Art Center)
Urban Video Project (UVP) hosts an evening of short films and audience Q&A, exploring the ways that the slow violence of extractive capital and colonialism collude with the fast violence of state power. Works by filmmakers Suneil Sanzgiri, Colectivo Los Ingrávidos, LaToya Ruby Frazier, and Haig Aivazian will also be projected on the facade of the Everson Museum.
A portion of this live event will be recorded and streamed on 12/1/22. Please RSVP and find additional details at the UVP/Light Work event page. [CART provided at the in-person event, and captions available at the streaming event. Kindly request any other accessibility accommodations by 10/27/22.]
---
Additional supporters:
College of Visual and Performing Arts Department of Art
College of Visual and Performing Arts Department of Transmedia
La Casita Cultural Center
Department of Latino-Latin American Studies
Syracuse University Humanities Center