Indigenous Filmmaking as Environmental Justice
Time: Oct. 27, 2022, 6 p.m. - 8:15 p.m.
Location: The Gateway Center, SUNY ESF

Part of the Syracuse Symposium series.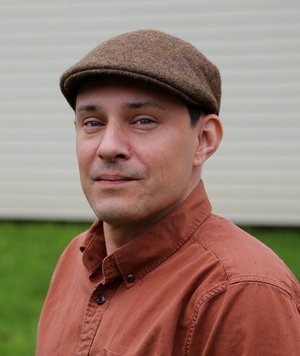 Jason Corwin (University at Buffalo)
The Engaged Humanities Network and SUNY ESF's Writing, Rhetoric, and Communications Program launch a year-long Environmental Storytelling Series with a screening of Dr. Corwin's feature length documentary, Denying Access. It chronicles the Water Protectors at Standing Rock and Seneca Territory as they opposed the Dakota Access and Northern Access Pipelines by convening people from around the world in an unprecedented call for the recognition of Indigenous rights and an end to a destructive fossil fuel industry.
In a dialogue following the film, Corwin -- Assistant Professor of Indigenous Studies at UB and Founding Director of the Seneca Media and Communications Center -- describes his process of documenting the water protectors movement, which included four trips to Oceti Sakowin camp at Standing Rock. He'll also discuss the ways he and other Senecas worked with environmental organizations and concerned citizens to successfully stop NAPL - the Northern Access Pipeline - which was slated to transport fracked gas upstream from their territories.
Corwin also conducts a limited-space workshop on Oct. 28.