It Takes a Village: Recovering Our Children Through Literature & Literacy
Time: Nov. 3, 2022, 7 p.m. - 9 p.m.
Location: virtual

Part of the Syracuse Symposium series.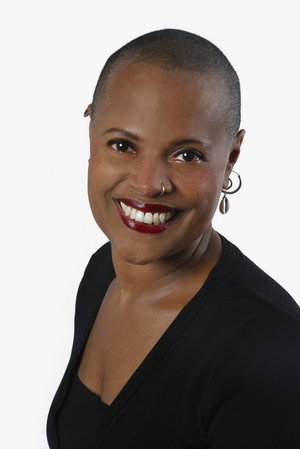 Sapphire
Acclaimed poet and author Sapphire, whose best-selling novel Push was the basis for the Academy Award-winning film Precious, speaks about the power of literature and literacy to transform young lives, and read from her works. A Q&A session will follow the presentation, hosted by the YMCA Downtown Writers Center.
Precious won the 2010 Academy Award for Best Supporting Actress and Best Adapted Screenplay, and was nominated for Best Picture, Best Director, and Best Actress. Called "the most painful, poetic and improbably beautiful film of the year" by The Washington Post, Precious follows the harrowing tale of an African American teenager, who, despite being abused, pregnant and illiterate, turns her world around. A. O. Scott of the New York Times wrote, "[J]ust as Push achieves an eloquence that makes it far more than a fictional diary of extreme dysfunction, so too does Precious avoid the traps of well-meaning, preachy lower-depths realism. It howls and stammers, but it also sings."

The themes of Push and Precious remain as relevant to both our local community and the nation at large as they were 12 years ago—and are particularly relevant in Syracuse, where concentrations of poverty among communities of color rank among the nation's highest. Education and literacy are not only important bridges out of poverty, however: they are life-affirming necessities.