An Evening with Dr. Nell Irvin Painter: African American History and Questions of Repair
Time: March 28, 2023, 7 p.m. - 8:30 p.m.
Location: Virtual - with communal viewing in Sims 219 and 331

Part of the Syracuse Symposium series.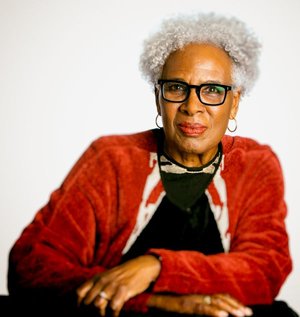 40th Annual Dr. Martin Luther King Jr. Public Memorial Lecture
Nell Irvin Painter (Princeton University, Professor Emeritus)
Herb Ruffin (Syracuse University)
In a powerful and deeply insightful program hosted by African American Studies, Dr. Painter explores issues of racial and gender identity and how they have figured into the history of America and the West. Drawing from both her extensive scholarly studies and her more recent study of visual art, Dr. Painter examines different time periods, locations, and individuals throughout Western civilization, bringing America's rich cultural history to life on stage. Her informative and thought-provoking program urges audiences to look at history beyond the lines of difference and stereotype, sparking a discourse that continues well after she has left the stage. Dr. Ruffin moderates a question-and-answer session to follow.
Advance registration is required for the stream, with communal viewing and refreshments available in Sims 219 and 331.
---
Additional supporters:
African American Studies
Art and Music Histories
College of Visual and Performing Arts
College of Arts & Sciences
English
History
Multicultural Affairs
Office of Diversity and Inclusion
Women's & Gender Studies
Writing Studies, Rhetoric, and Composition