No Words: On the (Un)Making of Black Meanings
Time: March 22, 2022, 3 p.m. - 4 p.m.
Location: virtual

Part of the Syracuse Symposium series.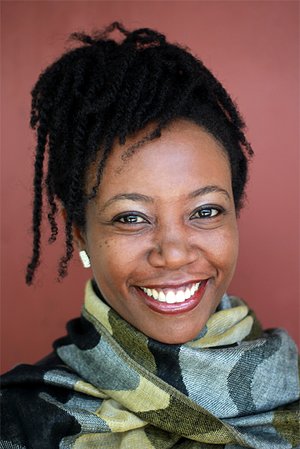 Marsha Pearce (University of the West Indies-St. Augustine, Trinidad and Tobago)
Scholar, educator, and artist Marsha Pearce considers how physical and digital spaces not only enable us to experience Black Art, but also the nuances and complexities of Black Life in precarious times.
Designed primarily for a specialized audience but open to all, Pearce's talk draws upon Christina Sharpe's theory of "wake work." Pearce's multimedia presentation––portrait photography, videography, and ambient soundscapes––originally curated in Trinidad and Tobago, approaches notions of "convention" as vigil and as celebration.
In one example, through the African-derived Caribbean expression called Limbo—a dance performed during wake ceremonies, in which family and friends convene in honor of the dead—Pearce sees a vocabulary for mediating curatorial practice, the art exhibition space and Black existence. She embraces digital space for Black Life as freedom––and as future.
This event is part of Syracuse Symposium's year-long series on "Conventions."