Now More Than Ever: The Political Urgency of Community Archives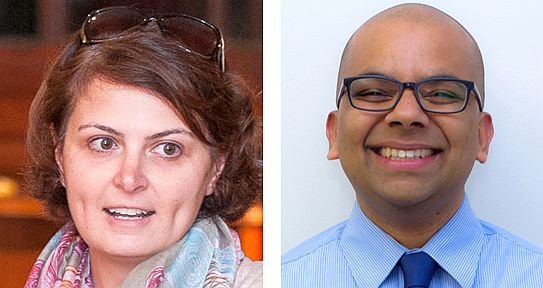 Time: April 23, 2019, 4 p.m. - 5 p.m.
Location: Peter Graham Scholarly Commons, 114 Bird Library

Part of the Syracuse Symposium series.
Michelle Caswell (University of California, Los Angeles)
Samip Mallick (South Asian American Digital Archive)
Stories have the powerful ability not only to chronicle the histories of communities, but also to enable the cyclical nature of privilege and systemic oppression by the dominant cultures who disseminate them. In this talk, Caswell and Mallick -- co-founders of the South Asian American Digital Archive (SAADA) -- explore how members of communities marginalized by white supremacy and heteropatriarchy imagine archives as potential sites of disruption of these oppressive cycles.
Caswell and Mallick argue that archivists make more liberatory interventions in disrupting white supremacy and patriarchy in archival practice, going beyond the standard solutions of diverse collecting and inclusive description. In so doing, they will explore emerging examples from their own pedagogical and archival practices to illustrate possibilities for archival disruption, and galvanize archivists to embrace activism during times of
political and social crisis.
---
Additional supporters:
School of Information Studies
Maxwell School of Citizenship and Public Affairs
Department of History at the Maxwell School
Office of Multicultural Affairs
South Asia Center
LGBT Resource Center
Central New York Library Resources Council (CLRC)
Eastern New York Chapter of the Association of College and Research Libraries (ENY/ACRL)
Tarida Anantachai, SU Libraries