Painting Dangerously in 17th-Century Italy: Artemisia Gentileschi and the Art of Dissent
Time: Oct. 14, 2021, 5:30 p.m. - 6:30 p.m.
Location: Kilian Room, 500 Hall of Languages (or via Zoom)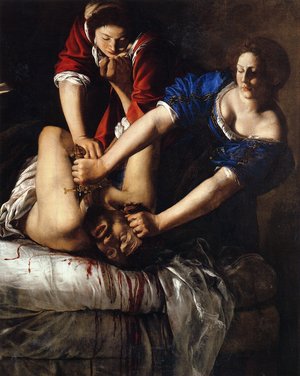 Sheila Barker (Friends of the Medici Archive)
In this lecture hosted by Art and Music Histories, Barker draws from her latest research and forthcoming book to present a lively look at the work of the renowned artist Artemisia Gentileschi and the ways in which it resisted prevailing gender paradigms.
Those who wish to participate virtually may register here.
---
Supported by:
Art & Music Histories
Humanities Center
Women's and Gender Studies