Poetic Vessels: Dave the Potter and the Art of Black History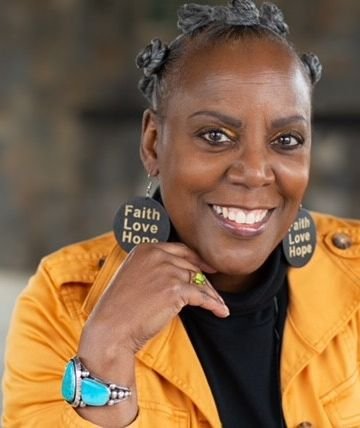 Time: Sept. 29, 2021, 6 p.m. - 7:30 p.m.
Location: virtual
P. Gabrielle Foreman (Penn State University)
Glenis Redmond (Kennedy Center)
Highlighting the role of Black arts and creativity, Gabrielle Foreman presents the work of enslaved potter, David Drake, and the poetry he inscribed in his outsized vessels. Collaborator Glenis Redmond (pictured, photo credit: Amber McDowell) joins Foreman for conversation and poetry reading.
This webinar, open to all, continues Foreman's mini-residency as 2021 Jeannette K. Watson Distinguished Visiting Professor in the Humanities at the Syracuse University Humanities Center.
---
P. Gabrielle Foreman's 2021 residency is hosted by Dorri Beam, Director of Graduate Studies and Associate Professor of English; Joan Bryant, Department Chair and Associate Professor of African American Studies; Petrina Jackson, Director of the Special Collections Research Center; and Patricia Roylance, Associate Professor of English.
Dorri Beam, English