Rewriting History: Art Exhibition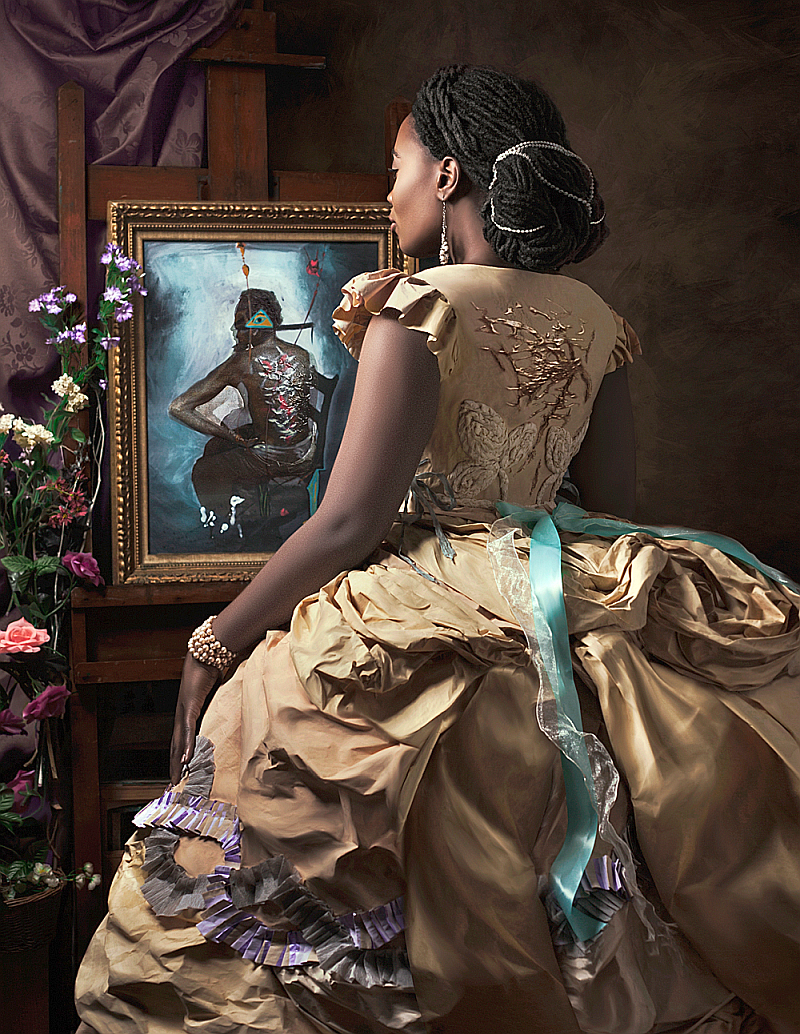 Time: 9 a.m. September 7 - 4 p.m. November 12
Location: Point of Contact Gallery, 350 W. Fayette St. Syracuse, NY 13202

Part of the Syracuse Symposium series.
Fabiola Jean-Louis' work is an ongoing exploration into the relationship between history, memory and identity. Her use of paper acts as a tether linking the present to a past when paper was not just a basic currency but held the power to determine the freedom of a human being. Through her series Rewriting History, Jean-Louis confronts the continual legacy of white patriarchy and interrogates how it shapes our present and future. She questions and thereby magnifies the injustice of the foundational structure of our society while implicitly asking the viewer to make a change. In this way, Rewriting History engages with a vision of the future – one of resilience, and justice. Our understanding of history is malleable and through its continual questioning, we are able to change the trajectory of the future.
This Point of Contact Gallery exhibit runs Sept. 7 - Nov. 12 [revised closing date] and features a virtual panel discussion on November 12.
Take a virtual tour.
This event is part of Syracuse Symposium's year-long series on "Futures." Images of Fabiola Jean-Louis' work appear courtesy of Hedspeth Art Consulting.

---
Additional supporters:
Syracuse University College of Arts and Sciences
Syracuse University Coalition of Museum and Art Centers (CMAC)
Humanities New York Community Partnership Grant
Sara Felice, Point of Contact Gallery