Rewriting History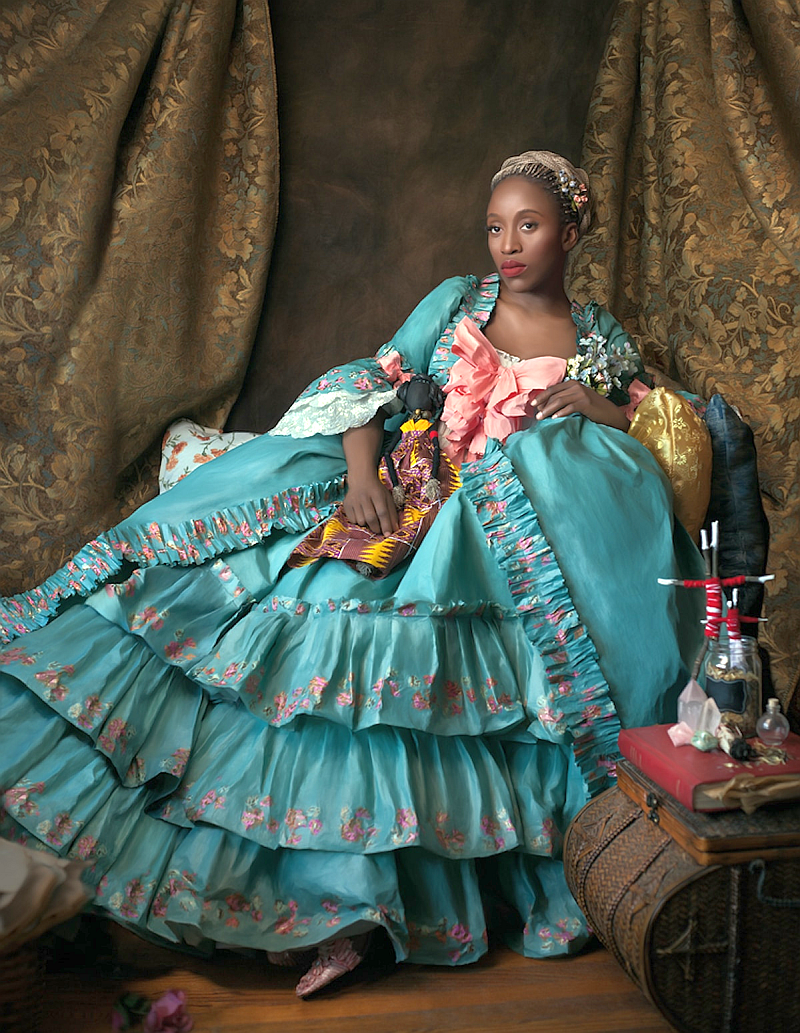 Time: Nov. 12, 2020, 6:30 p.m. - 8 p.m.
Location: Virtual Event

Part of the Syracuse Symposium series.
Fabiola Jean-Louis
Tanisha Jackson (Syracuse University-CFAC)
Yvonne Buchanan (Syracuse University-VPA)
Shana Gelin (Syracuse University-OMA)
In celebration of Point of Contact Gallery's concurrent exhibition by multi media artist, Fabiola Jean-Louis, this panel discussion delves into Jean-Louis' body of work, which addresses complicated layers of self-awareness and what makes up the historical truths we have been taught to accept about race and the roles of women, both past and present.
Jean-Louis' art questions and thereby magnifies the injustice of the foundational structure of our society while implicitly asking the viewer to make a change. In this way, Rewriting History engages with a vision of the future – one of resilience, and justice. Our understanding of history is malleable and through its continual questioning, we are able to change the trajectory of the future.
Visit Point of Contact page for zoom info.

Exhibit runs Sept. 7 - Nov. 12. [UPDATE: Closing date revised due to COVID-precautions.]
This event is part of Syracuse Symposium's year-long series on "Futures."  Images of Fabiola Jean-Louis' work appear courtesy of Hedspeth Art Consulting.

---
Additional supporters:
Syracuse University College of Arts and Sciences
Syracuse University Coalition of Museum and Art Centers (CMAC)
Humanities New York Community Partnership Grant
Sara Felice, Point of Contact Gallery