She Played it Like That: Jazz Listening Party with Belfer Archives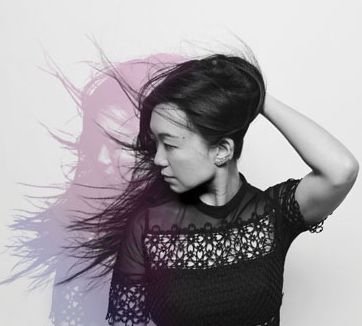 Time: April 4, 2019, 12:30 p.m. - 2 p.m.
Location: Peter Graham Scholarly Commons, 114 Bird Library
Larry Blumenfeld (Brooklyn,NY)
Linda May Han Oh (Perth, Australia)
The music of female composers, arrangers, performers and bandleaders has always shaped jazz and its context. Yet it can now be heard and considered anew, in light of a changed consciousness surrounding gender and identity as they relate to culture. This listening party, jointly-hosted and co-curated by Larry and Linda, with assistance from Belfer Archives, celebrates and investigates that legacy.
Born in Malaysia and raised in Perth, Western Australia, Linda May Han Oh is an active bassist and composer who has performed with the likes of Dave Douglas, Joe Lovano, Geri Allen, Terri Lyne Carrington and Pat Metheny. She teaches in the jazz program of The New School, and is a founding member of We Have Voice, a collective whose mission and activity "is centered around developing an understanding of, and working toward equity and the creation of, safe(r) spaces in the performing arts." Among her many awards is a 2019 Chamber Music America New Jazz Works Commission. Her fifth album as a bandleader, "Aventurine," will be released on Biophilia Records in May.
Send any accessibility requests to the Humanities Center by March 27.
Additional supporters:
Council on Diversity and Inclusion
S.I. Newhouse School of Public Communications
Goldring Arts Journalism Program
Hendricks Chapel
Museum Studies
English / Creative Writing
School of Education
Latino-Latin American Studies
SUArt Galleries
Art and Music Histories
Setnor School of Music
Writing Studies, Rhetoric, and Composition
History
Samba Laranja
CNY Jazz Central
Belfer Archives
Special Collections Research Center
WAER
---
This event is part of the 2019 Watson Professor residency hosted by Eric Grode - director of the Goldring Arts Journalism Program, and assistant professor in the S.I. Newhouse School of Public Communications.
The Jeannette K. Watson Distinguished Visiting Professorship in the Humanities is a preeminent lectureship originally established by the Watson family to support on-campus residencies of prominent humanities scholars, writers, and artists.
Eric Grode, Newhouse