Tell Me Who You Love? Race and Kinship
Time: Feb. 22, 2023, 3:45 p.m. - 5 p.m.
Location: Syracuse University Art Museum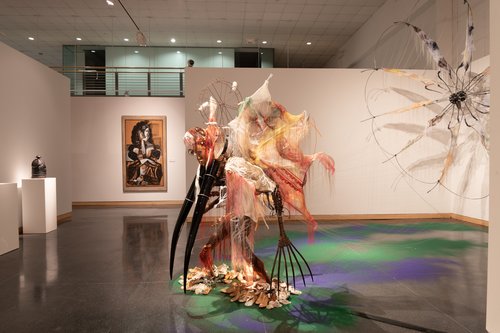 Rina Banerjee (Watson Professor)
Joan Bryant (African American Studies)
Romita Ray (Art and Music Histories)
Bryant and Ray talk with Banerjee about inter-racial marriage, diaspora, and identity in Banerjee's Viola, from New Orleans, relating with objects from the museum's collection. (Photo credit: Lily LeGrange)
Space is limited; please submit a Request to Participate.
Learn more about the full series of events--and co-sponsors--for 2023 Jeannette K. Watson Distinguished Visiting Professor in the Humanities, Rina Banerjee.