The Good Postman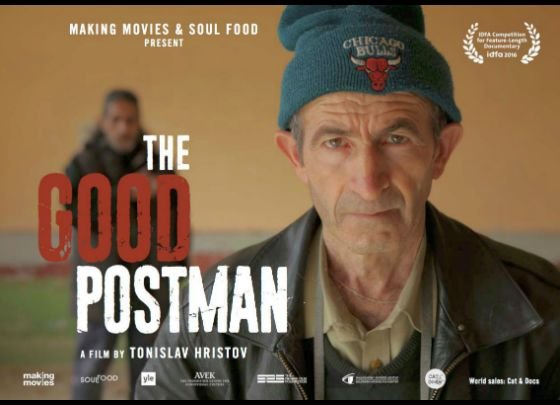 Time: Sept. 30, 2017, 1 p.m. - 3:30 p.m.
Location: Shemin Auditorium, Shaffer Art Building

Part of the Syracuse Symposium series.
15th Annual Syracuse University Human Rights Film Festival
THE GOOD POSTMAN
Tonislav Hristov (Finland/Bulgaria, 2016, 82 min, Bulgarian with English subtitles)
In an almost deserted Bulgarian village on the border with Turkey, known for centuries as "The Great Gate," there are only 38 voters left. Among the candidates running for mayor is Ivan the postman. He has come up with an unconventional and generous-minded plan to breathe new life into his village. Since the times of the Roman and Ottoman Empires, refugees have been entering Europe through this "gate." So why not offer the passing Syrian refugees a home and a new beginning in the empty village? In this tragicomic portrait of a sleepy village that suddenly finds itself at the center of current affairs, we see how the villagers' fears and worries compete with their hope and compassion. Includes discussion with Syracuse Mayor Stephanie Miner.
Visit the official SUHRFF website for more information.
FILMS WILL BE SCREENED with English closed captions or with English subtitles, as noted. Communication Access Real-Time Translation (CART) will be available at all screenings. If you require other accommodations, please contact Kristen Northrop (315-443-7358) by September 15, 2017.
---
Festival Presenters:
The Humanities Center
S.I. Newhouse School of Public Communications

Festival Sponsors:
David B. Falk College of Sport and Human Dynamics
School of Education
Lesbian, Gay, Bisexual and Transgender Resource Center
South Asia Center
Citizenship and Civic Engagement Program
International Relations Program
Latino-Latin American Studies Program
Program for the Advancement of Research on Conflict and Collaboration (PARCC)
SUNY College of Environmental Science and Forestry

Festival Supporters:
Disability Cultural Center
Office of Multicultural Affairs
Department of Anthropology
Department of Art & Music Histories
Department of Geography
Department of History
Department of Political Science
Department of Religion
Department of Sociology
Department of Women's and Gender Studies
Lesbian, Gay, Bisexual and Transgender Studies Program
Tula Goenka, Roger Hallas, Newhouse, Arts & Sciences