The Welikia Project: Discovering a Natural Sense of Place in New York City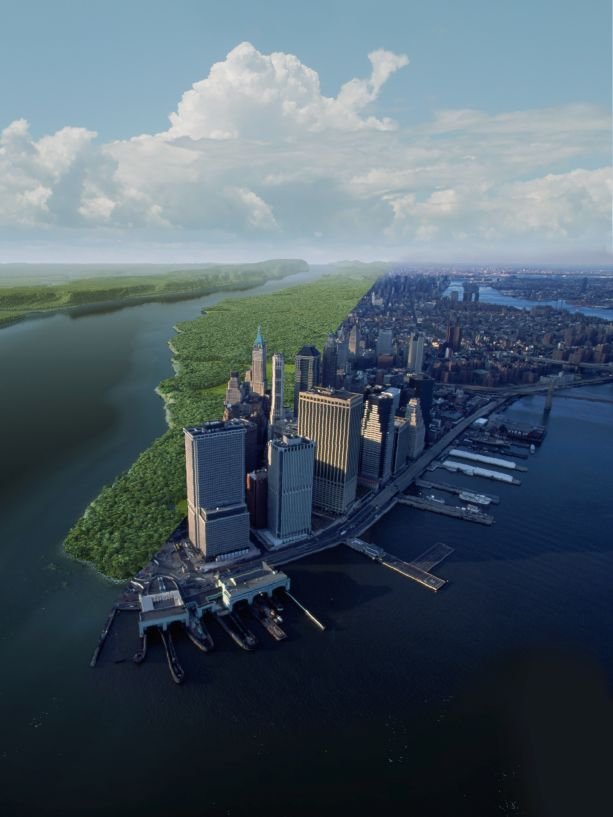 Time: March 30, 2017, 4 p.m. - 5:30 p.m.
Location: 100 Falk

Part of the Syracuse Symposium series.
In this presentation by Dr. Eric Sanderson of the Wildlife Conservation Society, we'll learn how he and his many collaborators have rediscovered the enormous richness and diversity of nature of the place that, through a long process of social-cultural-and natural transformation, has become New York City.  Sanderson describes his process of discovery and how these findings are being used by teachers, government officials and everyday citizens to transform their experience of place, not just with respect to what was, but with an eye toward what can be.

Additional support for Sanderson's visit comes from the SU Departments of Geography, Religion, Ska-Nonh Great Law of Peace Center, and Sustainability Initatives.
PHOTO CREDIT: Historical view: Markley Boyer / The Mannahatta Project / Wildlife Conservation Society; Modern view: Yann-Arthus Bertrand / CORBIS
Principal Organizers: Phil Arnold, Jane Read, Rachel May, Religion / Geography / Sustainability Initiatives