Through Film We Fight On!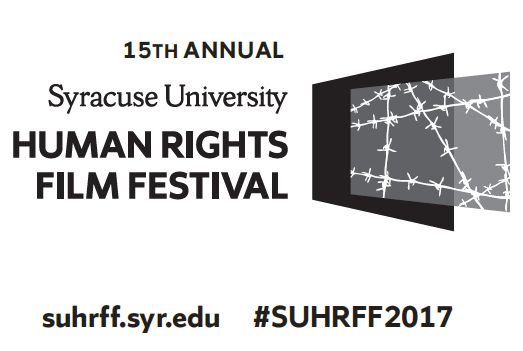 Time: 7 p.m. September 28 - 9:30 p.m. September 30
Location: screenings in various locations

Part of the Syracuse Symposium series.
15th Annual Syracuse University Human Rights Film Festival
Themes of "Belonging" weave throughout the program selections in this 15th anniversary year, September 28-30. Screenings are free and open to the public.
Visit the official SUHRFF website for the complete schedule and additional details.
There will also be a workshop opportunity on Friday:
Lunch Seminar with Festival Filmmakers
September 29, 11:30 - 1 p.m.
I3 Center, Room 432-434, Newhouse 3
Presenters: Jeremy Levine, Landon van Soest, Cecilia Aldarondo
RSVP by September 22 to Kristen Northrop (315) 443-7358; include any requests for accessibility accommodations
FILMS WILL BE SCREENED with English closed captions or with English subtitles, as noted. Communication Access Real-Time Translation (CART) will be available at all screenings. If you require other accommodations, please contact Kristen Northrop (315-443-7358) by September 15, 2017.
---
Festival Presenters:
The Humanities Center
S.I. Newhouse School of Public Communications

Festival Sponsors:
David B. Falk College of Sport and Human Dynamics
School of Education
Lesbian, Gay, Bisexual and Transgender Resource Center
South Asia Center
Citizenship and Civic Engagement Program
International Relations Program
Latino-Latin American Studies Program
Program for the Advancement of Research on Conflict and Collaboration (PARCC)
SUNY College of Environmental Science and Forestry

Festival Supporters:
Disability Cultural Center
Office of Multicultural Affairs
Department of Anthropology
Department of Art & Music Histories
Department of Geography
Department of History
Department of Political Science
Department of Religion
Department of Sociology
Department of Women's and Gender Studies
Lesbian, Gay, Bisexual and Transgender Studies Program
Tula Goenka, Roger Hallas, Newhouse, Arts & Sciences