The Method: How the Twentieth Century Learned to Act
Time: Feb. 22, 2022, 5:30 p.m. - 7 p.m.
Location: Joyce Hergenhan Auditorium, Newhouse 3

Part of the Syracuse Symposium series.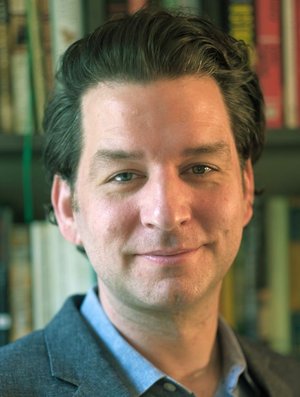 Isaac Butler (Slate)
Eric Grode (Goldring Arts Journalism Program)
Within the space of 40 years in the early 20th century, centuries' worth of accumulated stage performance conventions were all but jettisoned as Stanislavski's controversial "system" of acting morphed into a more psychologically and emotionally informed method known as, well, "The Method." Its reverberations – with an increased focus on self-analysis and interiority at the expense of fidelity to cherished artistic standards -- can be felt in virtually every major Western art form of the period, from Abstract Expressionism to bebop jazz to realist fiction.
In this public talk with Q&A moderated by Grode, Butler explores how this new approach revolutionized the act of stage performance, created a template for the then-new format of film and offered a new vocabulary to artists across a wide array of fields. At the same time, the Method created its own new set of conventions, which themselves have been contested -- a paradox Butler will discuss.
Bio: Butler is a journalist, podcast host (Slate's "Working" and "Lend Me Your Ears"), theater director, and author of The World Only Spins Forward, and his latest, The Method. (Photo credit: Adalena Kavanagh)
This event is part of Syracuse Symposium's year-long series on "Conventions."
---
Additional supporters:
Goldring Arts Journalism Program, Newhouse
Creative Writing / English
Film Studies
VPA / Drama