Voces en Exilio (Voices in Exile)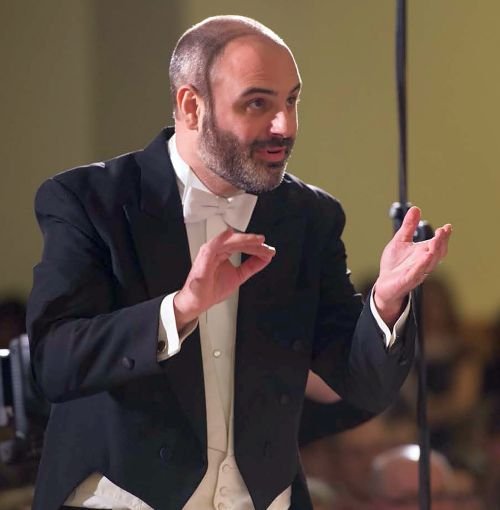 Time: Sept. 20, 2018, 7 p.m. - 8 p.m.
Location: (Doors open at 6:30) LaCasita Cultural Center, 109 Otisco Street, Syracuse

Part of the Syracuse Symposium series.
José "Peppie" Calvar (Setnor School of Music)
Hendricks Chapel Choir
This program commemorating Hispanic Heritage Month 2018 is the premiere performance of original music for choir and Caribbean percussion composed by José "Peppie" Calvar, Assistant Professor and Assistant Director of Choral Activities at the Setnor School of Music at Syracuse University, and director of the Hendricks Chapel Choir.

Many have been moved by the number of Puerto Ricans -- including those with Syracuse connections -- whose lives were disrupted by Hurricane María (September, 2017). Although hope abounds that life-as-usual will someday be restored there, many displaced families have no immediate plans to return to Puerto Rico. This story resonates deeply with Calvar, a first-generation American of Cuban descent, whose family, under a different set of circumstances, was exiled from its homeland. The music and text touches on the suffering of the Puerto Rican people and the need to restore critical infrastructure to the island, while also serving as a celebration of the outpouring of support many displaced Puerto Ricans have received from fellow Americans living on the mainland.
 
The all-student Hendricks Chapel Choir performs two public performances as part of their Fall '18 curriculum -- this date at La Casita, and September 23rd as part of the weekly Dean's Convocation in Hendricks Chapel.
This activity is largely musical, with only brief spoken remarks. To request ASL or any other accessibility accommodation, please contact Luz Trilla (315-443-2151) by September 6.
---
Additional supporters:
1. Latino-Latin American Studies Program
2. Office of Cultural Engagement for the Hispanic Community 
3. College of Arts & Sciences
4. Art & Music Histories
Tere Paniagua, LaCasita Cultural Center