Why Didn't We Know?! Seven Decades of 19th-Century Black Political Organizing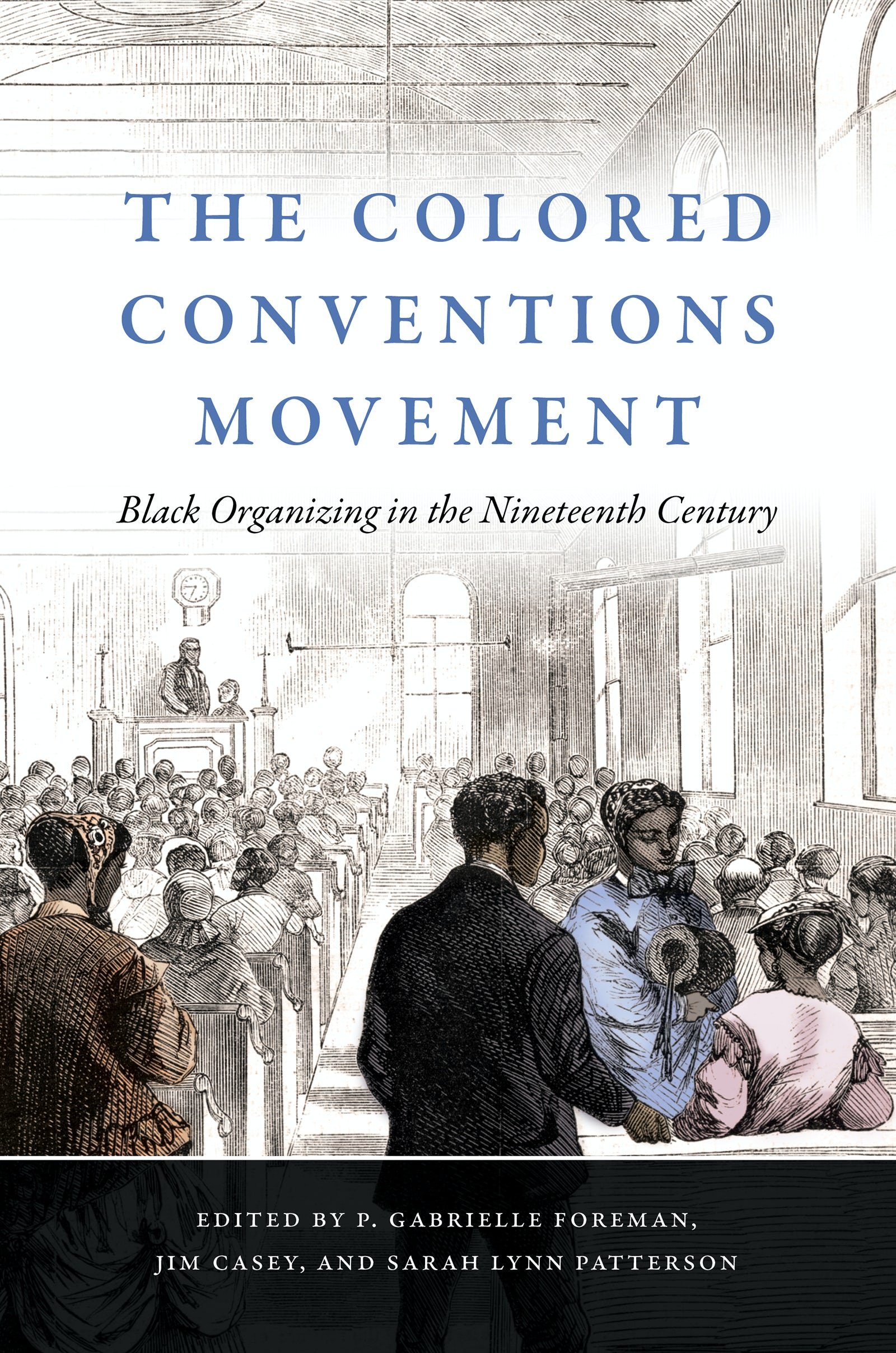 Time: April 16, 2021, 2 p.m. - 3:30 p.m.
Location: Virtual
Joan Bryant (Syracuse University)
Jim Casey (Pennsylvania State University) 
P. Gabrielle Foreman (Pennsylvania State University)
Derrick R. Spires (Cornell University)
Psyche Williams-Forson (University of Maryland)
Contributors to The Colored Conventions Movement: Black Organizing in the Nineteenth Century (UNC Press, 2021) discuss the 70-year Colored Conventions movement, the prequel to the NAACP, Civil Rights, and Black Lives Matter movements. The book represents a pivotal first volume on the Conventions that places Black organizing for legal, educational and labor rights and equal protection at the center of 19th-century race and reform.
Register now. CART provided.
Download a printable schedule of Foreman's virtual involvements on campus for Spring 2021.
---
Biography: P. Gabrielle Foreman is Co-Director of the Center for Black Digital Research/#DigBlk; Professor of English, African American Studies and History; and Paterno Family Chair of Liberal Arts at Pennsylvania State University. She is the founding faculty director of the Colored Conventions Project, which brings to life seven decades of nineteenth-century Black organizing for educational access, labor justice, voting rights and freedom from state-sanctioned violence. Her publications include Activist Sentiments: Reading Black Women in the Nineteenth Century, the Penguin edition of Harriet Wilson's Our Nig, which first recovered Wilson's life as an important hair care entrepreneur and spiritualist speaker, and the first edited collection on Black-led state and national activism spanning seven decades and crossing America, The Colored Conventions Movement: Black Organizing in the Nineteenth Century.
---
Additional supporters:
African American Studies Department
English Department
English Graduate Program
History Department
Lender Center for Social Justice
Office of the Associate Provost for Faculty Affairs
Office of Diversity and Inclusion
Office of Special Events
Political Science Department
Syracuse University Libraries
Women's and Gender Studies Department
Writing Studies, Rhetoric, and Composition
CNY Humanities Corridor Working Group-Culture and Democracy in 19th-Century NY
---
This event is part of the 2021 Watson Professor residency hosted by Dorri Beam, Director of Graduate Studies and Associate Professor of English; Joan Bryant, Department Chair and Associate Professor of African American Studies; Petrina Jackson, Director of the Special Collections Research Center; and Patricia Roylance, Associate Professor of English.
The Jeannette K. Watson Distinguished Visiting Professorship in the Humanities is a preeminent lectureship originally established by the Watson family to support on-campus residencies of prominent humanities scholars, writers, and artists.
Dorri Beam, Joan Bryant, Petrina Jackson, Patricia Roylance, Watson Professor hosting team