Widening the Circle: Indigenous Knowledge on the Personhood of All Beings and Justice for the Land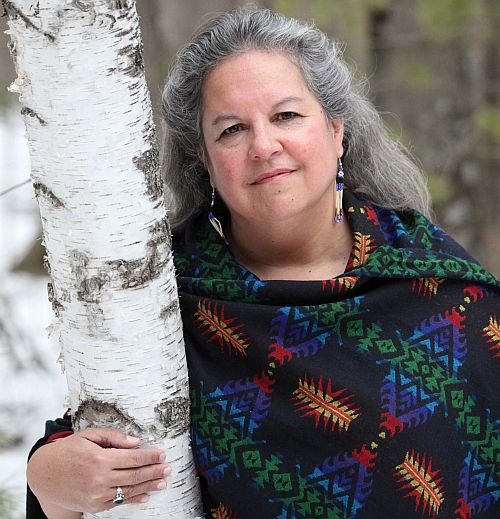 Time: Oct. 3, 2019, 4 p.m. - 5:30 p.m.
Location: Peter Graham Scholarly Commons, 114 Bird Library
Kameshwar C. Wali Lecture in the Sciences and Humanities for 2019 presented by Robin S. Kimmerer
Robin Wall Kimmerer (SUNY ESF)
As distinguished guest lecturer for this annual Physics / Humanities Center partnership, author-scholar Kimmerer critically examines the notion of serving "We the People" as the foundation of environmental protection. Who are those People? What does it mean to be a person? She explores the indigenous concepts of personhood and reciprocity as a means to expand the circle of citizenship to include justice for the land.
The Thursday evening lecture is free and open to the public. Kimmerer also leads a focused workshop the following morning, which requires RSVP by 9/20/19.
Additional supporters:
Art and Music Histories
Biology
Geography
Native American and Indigenous Studies
Religion
Women's and Gender Studies
Women in Science and Engineering (WiSE)
(Photo courtesy of milkweed.org)
---
ABOUT KAMESHWAR C. WALI
Kameshwar C. Wali is the Steele Professor of Physics Emeritus in Syracuse University's College of Arts and Sciences. He is internationally recognized as a theorist for his research into the symmetry properties of fundamental particles and their interactions and as an author of the books "Cremona Violins: A Physicist's Quest for the Secrets of Stradivari" (World Scientific, 2010) and "Chandra: A Biography of S. Chandrasekhar" (The University of Chicago Press, 1991). The Kameshwar C. Wali Lecture in the Sciences and Humanities was established in his honor by Wali's daughters Alaka, Achala, and Monona in 2007.
Simon Catterall, Physics