Witkin & Witkin: Twin Stories of a Photographer and a Painter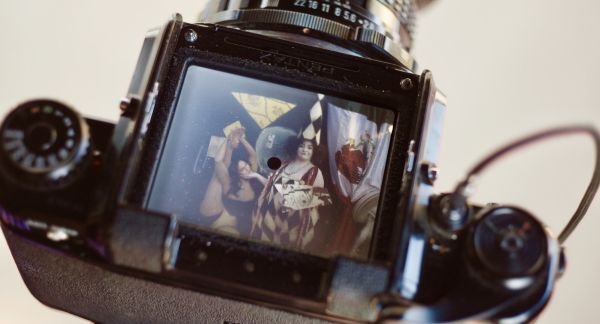 Time: Nov. 13, 2018, 6:30 p.m. - 9:30 p.m.
Location: Joyce Hergenhan Auditorium, Newhouse 3

Part of the Syracuse Symposium series.
Trisha Ziff (filmmaker)
Jerome Witkin (artist)
6:30 p.m. - Reception
7:00 p.m. - Film screening and artist Q&A
The organizers of the annual Syracuse University Human Rights Film Festival host a public screening of Trisha Ziff's double-portrait of identical twin brothers: contemporary photographer Joel-Peter Witkin and Jerome Witkin, a realist painter and a life-long art teacher at Syracuse University.
Filmed in Mexico City, Albuquerque, Los Angeles, Brooklyn and Syracuse, Ziff's work examines not only the stories behind the twins' richly narrative photographs and paintings, but also the ways in which their shared family stories become both sources for their creativity and for their separation from one another.
Conversation between Ziff and Jerome Witkin follows the film, to be screened with English captions.
Download the event poster here.
Additional supporters:
S.I. Newhouse School of Public Communications
Office of the Provost
Department of English
Department of Transmedia
Department of Studio Arts
Department of Art and Music Histories
Syracuse University Art Galleries
Roger Hallas, English