20th Annual Syracuse University Human Rights Film Festival (SUHRFF)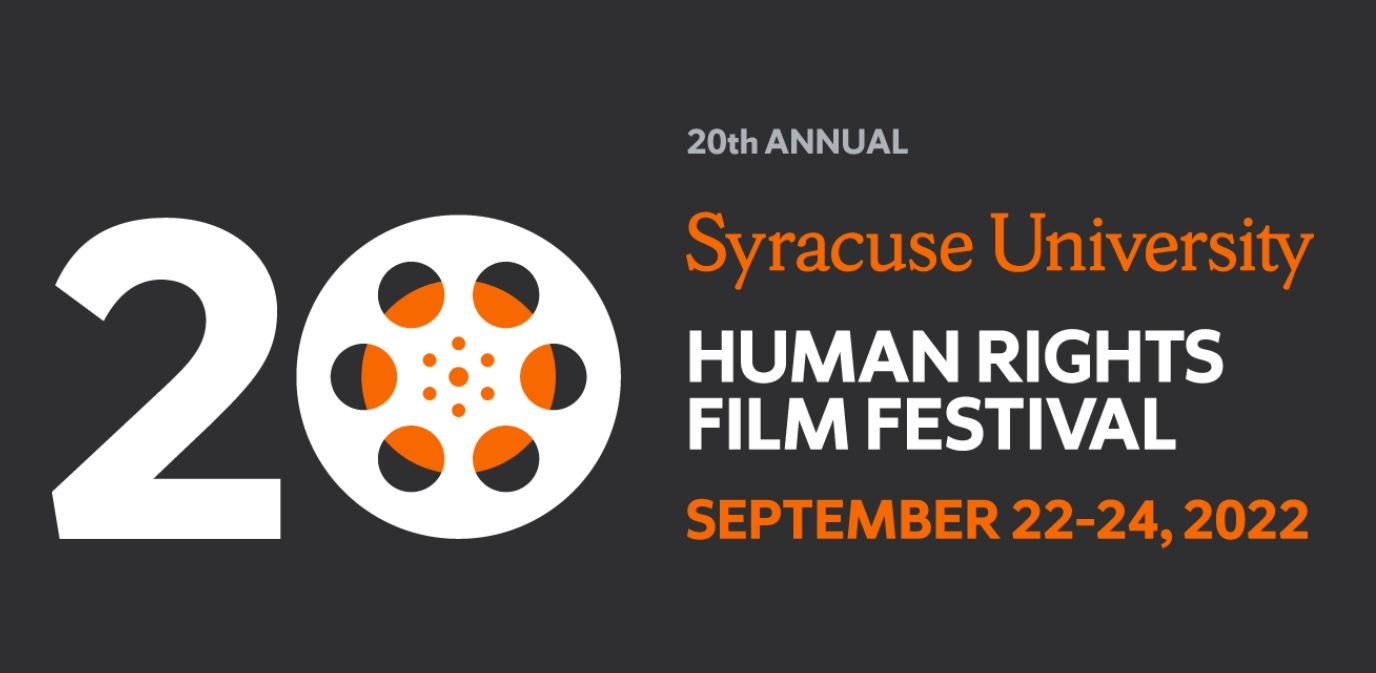 Time: 7 p.m. September 22 - 8 p.m. September 24
Location: various

Part of the Syracuse Symposium series.
The Syracuse University Human Rights Film Festival celebrates its 20th year with an outstanding line-up of award-winning films addressing social justice issues around the globe, with strong ties to this year's Syracuse Symposium theme of "Repair."
The festival is presented by the S.I. Newhouse School of Public Communications and the Syracuse University Humanities Center in the College of Arts & Sciences.
All films are closed-captioned or subtitled, and also audio described in English. Communication Access Realtime Translation (CART) is available during all Q&As.
SUHRFF Co-Directors are Professors Tula Goenka (Television, Radio & Film) and Roger Hallas (English).
View or download a printable flyer.
---
Festival schedule
Thursday, 9/22 – 7 p.m.
Tantura (Alon Schwarz, Israel, Hebrew/Arabic/English, 2022) Investigating what happened in the Palestinian village of Tantura in 1948, director Alon Schwarz explores Israeli society's taboo on discussing the "Nakba" (Catastrophe) that befell the Palestinians.
Friday, 9/23 – 7 p.m.
Framing Agnes (Chase Joynt, Canada/USA, 2022) This collaborative reimagination with preeminent trans stars breathes new life into long-lost medical archives, revealing the never-before-seen histories of transgender people in 1960s Los Angeles.
Saturday, 9/24 – 1 p.m.
Hidden Letters (Violet Du Feng and Zhao Qing, China/Germany/USA/Norway, 2022) Nushu, a centuries-old secret text created by Chinese women, promises modern female empowerment, but also commercial exploitation by the government.
Saturday, 9/24 – 4 p.m.
Aftershock (Paula Eiselt and Tonya Lewis Lee, USA, 2022) This timely documentary highlights the dangers Black mothers face as they give birth in the US, and how their grieving families try to heal and change society.
Saturday, 9/24 – 7 p.m.
Rehana Maryam Noor (Abdullah Mohammad Saad, Bangladesh/Singapore/Qatar, 2021) A young female doctor fights to bring justice for a student sexually assaulted by one of her senior colleagues in this riveting Bangladeshi drama.