Literature, Trauma, and Healing: A Craft Discussion with Sapphire
Time: Nov. 4, 2022, 9:30 a.m. - 11 a.m.
Location: virtual

Part of the Syracuse Symposium series.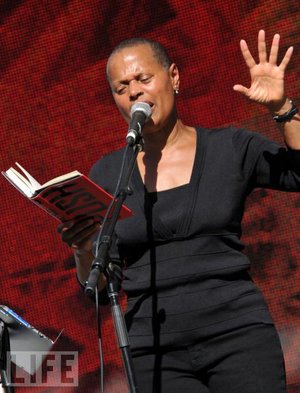 Sapphire
Acclaimed poet and author Sapphire talks about how writers can work towards healing when dealing with traumatic material. The session is open to writers of all experience levels and all genres, and Q&A time will be provided following the craft discussion.
Sapphire has taught literature, fiction, and poetry workshops at such institutions as SUNY Purchase, Trinity College, Fairleigh Dickinson University, Brooklyn College, and the YMCA Writer's Voice in New York City. The YMCA Downtown Writers Center also hosts Sapphire's public reading with Q&A on Nov. 3.